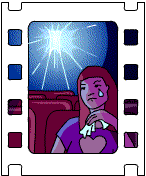 h2g2 is full of conversations and entries in which people rave about their favourite films. This week's Talking Point turns the subject on its head as we ask the Community to name the worst films ever made. Which films should we shrink from in the rental store?
From Attack of the Killer Tomatoes to Showgirls, it is time to reveal the film industry's biggest mistakes.
Which film do you consider to be the biggest turkey of all time?

Why should we avoid it?

Does it have any redeeming features at all?

Have you ever walked out of a cinema because the film you were watching was so dire?
A568721