There are some that call me…"Tim"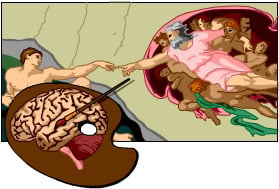 Hello, I've just enrolled with h2g2 (February 2008) with the intention of becoming a Community Artist…and what do you know? I logged on to My Space one day to find that I've got a big shiny badge! Hooray!
In my role as an artist I like doing portraits but I am not averse to doing the odd landscape or pretty flower in a variety of media – pastel, watercolour, ink and acrylic. I've not tried oil. However, in the early days, before computers I used to be employed as a paste-up artist at a printer's; so I reckon that I'd be OK at doing the odd graphic.
I now work for a well-known utilities company drawing different types of ducting. As you can imagine, because I am a very dull boring person, this is the job of my dreams.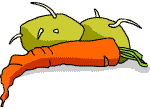 I don't know much about Art History but, if pushed, I really like Stanley Spencer's stuff, Francis Bacon, Lucien Freud…um….Sickert and all that other stuff that you're supposed to like……Impressionism (especially Cezanne), Michelangelo and that. I also like all that Byzantine and Medieval art. But don't embarrass me by asking me any questions about any of it!
MUSIC: I like Tom Waits, Flanders and Swann, Benjamin Britten and Yes. However, I am also big on kitsch and my favourite bunch of mp3s at the moment is "The Ethel Merman Disco Album" and "Spock's Music from Outer Space". God bless my third generation iPod and…dare I say it here…B*t T*rr*nt!

MISC LIST: Monty Python, THHGTTG (of course), The Beatles, Steven Berkoff, Stephen Fry reading Harry Potter, Euripides (especially Medea) Equus, Rome Total War, The Thick of It,Wallace and Gromit and the Curse of the Wererabbit, The Four Quartets, His Dark Materials, Lord of the Rings, Spirited Away, Casablanca, The Bonzo Dog Doo Dah Band, The Tallis Scholars.
Messages left for this Researcher

Posted
Conversation Title

Latest Post

Latest Reply

No Posting

No Replies
Title

Status

Created

This user has no Entry subscriptions
Most Recent Approved Entries
This user has not written any Approved Entries.
Entries
This user has not written any Approved Entries.
Disclaimer
h2g2 is created by h2g2's users, who are members of the public. The views expressed are theirs and unless specifically stated are not those of Not Panicking Ltd. If you consider any Entry to be in breach of the site's House Rules, please register a complaint. For any other comments, please visit the Feedback page.
Tim preston has no Friends
This user has no Bookmarks