Jemstone
Researcher U1222017
New member
Hello and welcome to Jemstone's little area of h2g2. Grab a cuppa and make yourself at home!
I love DNA's work very much (Terry Pratchett is my other favourite).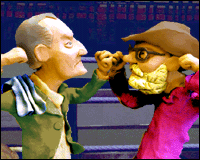 Something about me: I live in Milton Keynes, England with my bloke, crazy cat Spike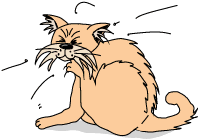 and my constantly growing book collection. I'm a member of the H2G2 Doctor Who Group..

Gotta love this guy -
And this one too -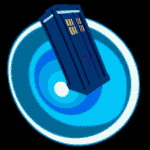 Feel free to stop by and say hello (that's how I started here and began to make some friends!), help yourself to tea, chocolate, alcohol (delete as appropriate!) and enjoy the atmosphere of h2g2 - this is a fun place!
Jem
Messages left for this Researcher

Posted
Conversation Title

Latest Post

Latest Reply

No Posting

No Posting

No Posting

No Posting

No Posting
Title

Status

Created

This user has no Entry subscriptions
Most Recent Approved Entries
This user has not written any Approved Entries.
Disclaimer
h2g2 is created by h2g2's users, who are members of the public. The views expressed are theirs and unless specifically stated are not those of Not Panicking Ltd. If you consider any Entry to be in breach of the site's House Rules, please register a complaint. For any other comments, please visit the Feedback page.
This user has no Bookmarks