Fragilis the Melodical
[Please note that this page will not be updated after 5/29/07]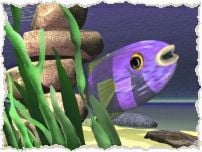 My h2g2 name is Fragilis1 or Frag for short. I'm a shortish lass from New York City, USA. I'm also a techie at a big law firm, where I help decidedly non-flashy people do flashy-based things. I live with my adorable husband and our two handsome cats.
In my spare time, I play online multiplayer computer games, ponder what technology will bring to the future, and take pleasantly hot bubble baths. Not all at the same time, obviously. That would be dangerous. If you would like to correspond one-to-one, email me at staceycapps at yahoo.com.
H2G2 Affiliations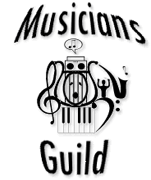 I started the Musicians Guild, a virtual club for musicians and music afficionados. The Guild has done an admirable job of helping musical type people with fuzzy logic find what they're looking for. I'm also a (non-practicing) member of the Freedom From Faith Foundation. The Foundation provides a safe space for non-Christians to voice their opinions.
After surviving my first year in New York City, I decided to celebrate by joining the Northeastern Researchers Group. I've also contributed since then to M2M2, the lesbigay area of H2G2. Although I've decided after much consideration to pick up my hat and leave h2g2 permanently, nobody's ever really alone here.
Written Contributions to H2G2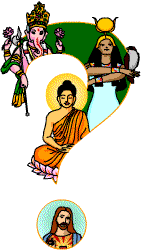 Edited Entries
The Round Table
Furniture Tables
Conceptual Tables
Descriptors for Sexual Minorities
Female Masturbation
Agnosticism
Fairy Tales
Do-It-Yourself Fairy Tale Kit
Barbarella, the 1968 Movie.
Magnetic Poetry
Movie Star Greta Garbo (in collaboration with Ashley)
First Lady Eleanor Roosevelt
KBCO Radio Station
Dave and Buster's
Internet Pornography (assisting Kadu Flyer)
Subway Surfing
University Project: Sexual Orientation

The Project Page
Sexual Orientation
Heterosexuality
Homosexuality
Bisexuality
Coming Out
The Kinsey Scale
The Gender Pronoun Game
Embarrassing Questions About Sexual Orientation
The Post
I've contributed many articles to the Post, this site's weekly newspaper.


Mainly, I wrote an editorial column with statistics about the steady march forward for Edited Content called The View from h2g2.
For details, check the Post's Complete Fragilis Archive.
Other Contributions
Peruse "The View From Manhattan" during The Great Blackout of 2003.
Heed my warning about physical factors that may contribute to Apathy.
Consider my opinion on mixed gender relations as they relate to Living in a Shared Household.
Pop by and comment on my suggestion for an h2g2 Talking Point about Coping with Depression.
See my pictures and account of the The Denver Meet-Up that occurred during January, 2001.
Get the inside scoop from me, a former computer saleslady, in Tips for Buying a Computer.
See why Research and Questions are the keys to good Interview Techniques.
Find out why I like end of season sales among the Tips for Saving Money.
Read why a blue VW Beetle was my first vehicle in Favourite Cars.
Check out my introduction to vegetarian cooking in Barbecue Recipes.
Learn what I know about Southern eating in International Dining Etiquette.
I explain why pixies sticks are incredibly cool in the entry on Candies and Sweets.
Read about Social Civility and Life Lessons in Things Someone Should Have Told You.
Also, read my father's obituary (William T. Capps). He died September 1999.
Finally, I've done a little analysis on Isaac Asimov's Views on Religion.

Outside Internet Projects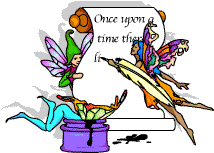 My Online Journal
A Webumentary about Hellhouse, a rather odd Christian outreach
1 This name has its roots in the Hitchhiker's Guide series. Fragilis was a famous composer whose works colored the golden era of a distant planet.
Messages left for this Researcher

Posted
Conversation Title

Latest Post

Latest Reply

No Posting

No Posting

No Posting

No Posting

No Posting
Title

Status

Created

This user has no Entry subscriptions
Researcher Details
Name: Fragilis - h2g2 Cured My Tabular Obsession

Most Recent Approved Entries
Disclaimer
h2g2 is created by h2g2's users, who are members of the public. The views expressed are theirs and unless specifically stated are not those of Not Panicking Ltd. If you consider any Entry to be in breach of the site's House Rules, please register a complaint. For any other comments, please visit the Feedback page.
This user has no Bookmarks