Welcome to anne-o-mally's wee corner of Hootoo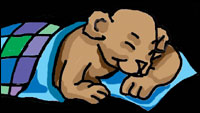 I'm not a morning person as a rule and barely function before two stong coffees, but early starts
are unfortunately part and parcel of my job in the NHS.
And Shaun Ellis (The Wolf Man) is one of my heros


I'm much more of a lygophiliac1 than a nyctophobe2
I like a lot of music - some of most kinds and most of some kinds.
This week, I am mostly listening to:
some of my musicEelsDub PistolsFreestylersMyagiThe Crystal Method ...
I also enjoy books, and films of many types, especially Scorsese's, David Fincher's and The Cohen Brother's.
A selection of favourite authors/books -
Tom Holt, Jasper Fforde, Mark Billingham, Philip Pullman, JRR Tolkien, Douglas Adams
Roddy Doyle - The Van, Matt Ruff - Set This House in Order, Grahame Swift - Waterland, James Kellman - A Disaffection, Phil Lovesey - The Screaming Tree, Lars Saabye Christensen - The Half Brother, Mark D Danielewski - House of Leaves, Patrick McCabe - The Butcher Boy
Some sayings I like:
A wee bit of devilment is good for the soul - anon.
When the drink's in, the wit's out - my granny.
Our individuality is a myth sustained by earphones. ~jwf~
My 42ism is:
(3 X 8) + 8 + 5 - 7 + 2 + 9 + 1
The Keeper of - The Out of Place, Snowball Fights and Thunderstorms
Stop in past and say hello anytime
Some link thingies
Title

Status

Created

This user has no Entry subscriptions
Most Recent Approved Entries
Disclaimer
h2g2 is created by h2g2's users, who are members of the public. The views expressed are theirs and unless specifically stated are not those of Not Panicking Ltd. If you consider any Entry to be in breach of the site's House Rules, please register a complaint. For any other comments, please visit the Feedback page.