Rockin' Granny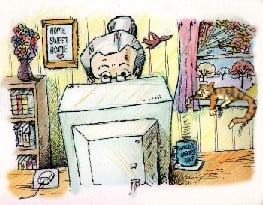 Just to avoid any confusion, I'm Esmes' much younger, and as you can see, much prettier sister-in-law.
I live in the North of England (where the M6 is cobbled) and my job history makes amusing reading, I've not YET been a chicken-plucker though.
I'm 42 and quite a few!! days, and I've got seven grandkids. To see the latest entries in the Boasting Book, you'll have to wait until I've got around to moving them onto a nice, new hosting site!
My main RL interests are:
MOTORBIKES
ROCK MUSIC
EMBROIDERY
HOME BREW
When I get hiraeth, I take a look at this
and not forgetting
the eversuffering
Grandad Weatherwax

with whom I share an addiction to The Black Stuff

If you want to find out what I've been up to recently then click HERE or to find some reeaaally cool places to go, click HERE and if you want to protect one of the Great British Traditions, vote HERE
Random Prayer
Give me the wisdom to enjoy each age as if it were the best.
Get in Touch
You can email me at
[email protected]
or you might catch me here


If you have a question about this great site or
Just wanna say hi then I will look forward to hearing from you. A beer will be waiting. If you can catch it.


There it goes:




Patches that won't fit onto my denim jacket
Official


Tester


UnOfficial h2g2 Lurker
H2G2 Queen Fan Club

MY HEROS
Robert (Percy) Plant once touched my shoulder as he passed by on his way to the bar, sighhhhhh, swoooooon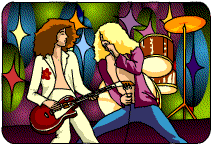 If you're gonna leave in a huff, why not leave in a minute and a huff, if you can't leave in a minute and a huff, leave in a taxi.......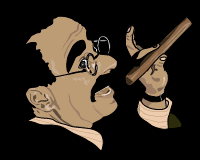 Hasta la vista Teddy....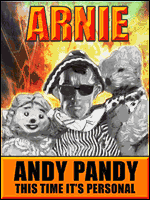 Ooooh that Dave Grohl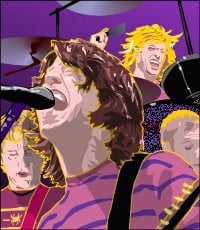 The Princes of the Universe....
Messages left for this Researcher

Posted
Conversation Title

Latest Post

Latest Reply

No Posting

No Posting

No Posting
Title

Status

Created

This user has no Entry subscriptions
Researcher Details
Name: Granny Weatherwax - ACE - Hells Belle, Mother-in-Law from the Pit - Haunting near you on Saturday

Most Recent Approved Entries
Disclaimer
h2g2 is created by h2g2's users, who are members of the public. The views expressed are theirs and unless specifically stated are not those of Not Panicking Ltd. If you consider any Entry to be in breach of the site's House Rules, please register a complaint. For any other comments, please visit the Feedback page.
This user has no Bookmarks