Aye... well... mmm
Our Founder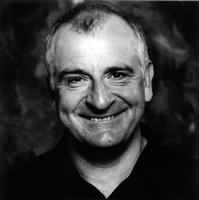 Douglas Noel Adams
1952 - 2001
Not sleeping, just dead
For the record
Male
British
56 years old
5'11"/weight unknown but steadily increasing thanks to water, malt, hops and yeast
Living in Texas
Inked
Bartender and professional beer nerd
Curmudgeon (sometimes professionally)
Can drive, won't drive
Let's get one thing straight
'Source' is not a verb, okay?
---
---
Probably the best mission statement in the world... ever:
"Well I think we should all sit down and have a nice cup of tea, and some biscuits, nice ones mind you.
Oh and some cake would be nice as well. Lovely."

---
---
Lord Lucan sez buffaloes are ok
---
---
ALICE TROUT MOVES MYSTERIOUSLY
---
---
Roses are #FF0000
Violets are #0000FF
All my base are belong to you
---
---
---
John Peel: 1939-2004
"Teenage dreams, so hard to beat"
---
---
---
The owners and proprietors of this establishment accept
no responsibility for lost or damaged property.
Post No Bills
E&OE

---
Conversation Title

Latest Post

Latest Reply

No Replies

No Replies

No Posting
Title

Status

Created

This user has no Entry subscriptions
Researcher Details
Name: It's one of Gosho's. Nice one Gosho

Most Recent Approved Entries
Disclaimer
h2g2 is created by h2g2's users, who are members of the public. The views expressed are theirs and unless specifically stated are not those of Not Panicking Ltd. If you consider any Entry to be in breach of the site's House Rules, please register a complaint. For any other comments, please visit the Feedback page.
This user has no Bookmarks