Welcome to Egon's humble abode.

I used to be quite active round here. I haven't been for quite some time, but am easing myself back in. I organise the Fantasy football Predictions League (if you click that picture up there, it'll link to it). I have written columns on Sport and TV for the h2g2 Post.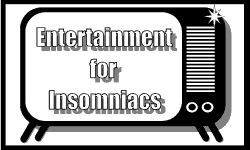 I have six solo edited entries, and have contributed to three collaborative entries. I was a scout once upon a time, and the badges to the right of my profile say I was an UnderGuide volunteer but honestly, I can't remember what I did for it.
I plan to start writing, either for the Post or the Edited Guide, again. At some point. Just after I've done that really important thing...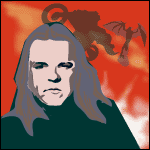 I did not create any of these impressive pictures, but they have all been used to illustrate stuff I've done- The Fantasy Football League one is self explanatory, the ones of Meat Loaf and a Lancaster player (clearly based on Tony "Sully" Sullivan, now the manager of Cammell Laird) illustrate Guide Entries of mine, and the Sporting With Egon and Entertainment for Insomniacs ones are from my Post columns. The Post ones were created by Greebo T Cat. I think the Meat Loaf and Lancaster ones were by Jimi X, and I don't know who designed the Fantasy Football one
Messages left for this Researcher

Posted
Conversation Title

Latest Post

Latest Reply

No Posting

No Posting

No Posting

No Posting

No Posting
Title

Status

Created

This user has no Entry subscriptions
Most Recent Approved Entries
Disclaimer
h2g2 is created by h2g2's users, who are members of the public. The views expressed are theirs and unless specifically stated are not those of Not Panicking Ltd. If you consider any Entry to be in breach of the site's House Rules, please register a complaint. For any other comments, please visit the Feedback page.