Gnomon's Space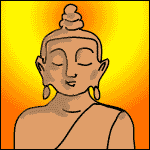 Hello! I am Gnomon.
As a Researcher, I write entries - I've written about 180 so far, as well as helping in another 50 or so.

As a Curator, I tidy up the Approved Entries, fixing any minor problems that people report in them as well as ones I spot myself. I haven't counted, but I've probably made minor changes to about 5,000 entries.

As a Sub-editor, I prepare other people's entries for the Guide, making sure they're formatted correctly, that the language in them makes sense and is easily readable, and all-in-all that the whole thing is an enjoyable read. I've sub-edited about 400 entries so far.
First and foremost, I intend that this, the official Hitchhiker's Guide to the Galaxy - Earth Edition, should be the best Guide on the planet.
If you've any questions about the Guide, feel free to contact me by leaving a message below.
I live in Dublin, Ireland. I am an incurable optimist at heart. I'm interested in lots of things: orchestral music; Irish traditional music; some Progressive Rock; playing instruments: clarinet, guitar, mandolin, recorder and tin whistle; singing in a choir; mathematics, especially number theory, knot theory; cats; computers; encyclopaedias; puzzles including jigsaws; fixing things; ancient civilisations; linguistics; guinea pigs; pottering around beside the sea; Greece; wine; fantasy books.
Messages left for this Researcher

Posted
Conversation Title

Latest Post

Latest Reply

No Posting

No Posting
Title

Status

Created

This user has no Entry subscriptions
Researcher Details
Name: Gnomon is taking a rest

Most Recent Approved Entries
Disclaimer
h2g2 is created by h2g2's users, who are members of the public. The views expressed are theirs and unless specifically stated are not those of Not Panicking Ltd. If you consider any Entry to be in breach of the site's House Rules, please register a complaint. For any other comments, please visit the Feedback page.