I love h2g2!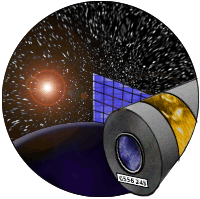 Let me begin my insisting that you look at this page in Goo!
I live in A134830.
I've been here since 5th December 1999!
GREEN!
New developments on the Green front - U128652 has written this: A20218718!
The wonderful world of the h2g2 community
This researcher loves h2g2 gadgets and weirdness!
You can click here to see your Conversations.
The obligatory Who's Online link!
The much visited h2g2 info page.
The ghostly A467147
See the lovely source!
I have two (or even three) birthdays! They all fall in May though!
Why not welcome all the New Users
Computer related rubbish

Give me a chance to write something here...
Make sure you go out and get an Apple Mac.
In order to see this content you need to have both Javascript enabled and Flash installed. Visit BBC Webwise for full instructions. If you're reading via RSS, you'll need to visit the blog to access this content.

----BEGIN H2G2 CODE BLOCK----
Version: 1.1
RGB Y+++++ N- SG++++ A+ P-- L+++ M--- s+ V+>++ E+ PR p++ a++ B+++ TV? r+ D+ !T nh? C++ m+ t++
-----END H2G2 CODE BLOCK-----

Messages left for this Researcher

Posted
Conversation Title

Latest Post

Latest Reply

No Posting

No Posting

No Posting

No Posting

No Posting
Title

Status

Created

This user has no Entry subscriptions
Most Recent Approved Entries
Disclaimer
h2g2 is created by h2g2's users, who are members of the public. The views expressed are theirs and unless specifically stated are not those of Not Panicking Ltd. If you consider any Entry to be in breach of the site's House Rules, please register a complaint. For any other comments, please visit the Feedback page.
This user has no Bookmarks