Titus Andronicus
Researcher U164468
2001: A Procrastinator's Odyssey.
Welcome to the Personal Space of h2g2 Researcher Rhys Tranter.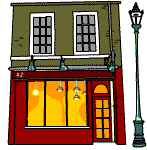 Hello there,

Hope you're feeling fine and all the rest of it. Happy New Millenium by the way! And um, well that's about it. That's the sharp/witty introduction over with:you may continue now and read onward...
Me
I seem to be going through some sort of a crisis at present, with the constant need to change my Researcher name. Please bear with me however, as I am sure I shall settle with a name soon enough.
In case you are not already aware, my name is Rhys Tranter. I am, at the moment fifteen years-of-age (the year is currently 2000) and I am a pupil at a small, once prestigious South Wales school named Lewis Boys Comprehensive School.. All that I could tell you about the school that is remotely interesting is the fact that it is the very place that Neil Kinnock attended when it was still a grammar school...once upon a time.
I enjoy reading, writing and playing chess believe it or not. But I also dabble in the world of Cyberspace and HTML rather often...taking part in such activities as creating my own web pages and so forth.
Chess.

Playing chess is one of my main hobbies which I pursue avidly. Whenever I have the time I find the irrestistable urge to pore over my chess books or play out some famous Grandmaster games over my chessboard. I also belong to a local chess club; Nelson Chess Club the web site was created by Gareth Yeo. Anything related to chess often interests me for some strange reason. I suppose it is just one of those strange addictions that one comes across in life. For some it is football..for me it is chess...the sport of thought. Some sites which I find particularly inetresting on chess are,
All sites are well worth the attention of any self-respecting chess fan.
A Correspondence Chess Game at h2g2.
Yes, that's right. I correspondence chess game has been created between myself and the legendary Afgncaap5; the person responsible for the H2G2 Chess Club.
The game is of course to be a friendly one...and you can keep up to date with all of the moves as they come in by looking at the conversation entitled 'CHESS' on my personal space. Thank you.
Pointless Fact.

Also, one Saturday afternoon while rather bored I decided to follow some of the links leading away from my home page, and discovered the Classic FM web-site and decided to (for a laugh) request some music.
The first piece that popped into my head was "Land of Hope and Glory" by Elgar...and sure enough they played it in my name that lunch-time! Unbelieveable.
The Insomniac @cjb.net

The web page business is coming along quite well in my eyes. Although to anyone visiting the pages themselves it is relatively clear that not all is well...as the designs are often somewhat lacking as far as aesthetic qualities are concerned. And the content of what I write is often weak due to lack of time and lack of ideas. One must understand that I am often (sadly) more pre-occupied with the look of the page than with the actual content. I am hoping to change this as one of my New Year's resolutions...ensuring that both the quality of the writing and the quality of the design of my pages are to a reasonably high standard. *sigh*
If you are interested in browsing my web page (which even welcomes its very own contributors!) then check it out now. It is currently known as The Insomniac.cjb.net. Entitled with such a wickedly strange name as a result of personal problems that I have.
I have had insomnia1 since an early age and so I thought it to be an apt title for a web page requiring some sort of a personal meaning to be found within its title. The previous title for the web page was The Bradbury Building.com(the domain name for which is valid until December 2001)...but I eventually got tiresome of the name and have since posted a URL follow-through to my site 'theinsomnaic' on the latter address.
The Royal h2g2 Procrastinator's Society.
I finally managed to request membership to the Procrastinator's Society. And hope to confirm it sometime next month. The site supports the concept which proclaims that 'procrastinators' are not lazy; which is what we are often falsely interpreted as. Lazy people are those who never do anything. But one of the philosophies of the Procrastinator belief is that one 'gets around to it momentarily'. Why not join The Royal h2g2 Procrastinator's Society yourself? No rush though...
Ah, also worth a look if you can be bothered would be the Church of Weekendism.
Favourite Sites

Here are some sites which I recommend to the bored browser:
Insomnia.
It is good to know that there are others like me all over the world ( :-) ) but at the same time it is a little disheartening. I decided to run a search for Insomnia in the h2g2 search engine and arrived at some interesting entries.
Despite the fact that not all of the entries actually give much information about the 'sympton' (as it is known) but there is a wide range of information to be found on topics surrounding insomnia.
One particularly interesting entry that I found was The History of Insomnia by Elico.
One other interesting article for those who suffer from insomnia (although it shall not work for everyone) has been elaborated on by Beeblefish in the article Unfocussed Background Noise as an Insomnia cure'. This entry is well worth a curious peek.
Blade Runner

Finally, my favourite film is Blade Runner (1982). I honestly cannot say enough to praise this gloriously fantastic film. If you have not seen it already please rent it out as soon as possible...or even better, buy it!
It stars Harrison Ford and Rutger Hauer (mainly). But I cannot drone on about their roles and the plot here as I am running quickly out of time I'm afraid. Anyway, the film is directed by Ridley Scott (who also directed masterpieces such as Alien, Thelma and Louise, Hannibal, Gladiator). His artistic eye along with an excellent script and the breathtaking imagination of Syd Mead and Philip K. Dick this film is a classic sci-fi film-noir tour-de-force.
Perhaps even take a look at the Blade Runner orientated 'BladeZone'.
Watch it.
So until next time...
Have a better one!
Rhys Tranter.

PS - A friend of mine, Thomas Madhavan also has his own web-site entitled 'We Hope That You Choke'.

1in·som·ni·ac (in-sOm-nEE-Ak) n. One who suffers from insomnia. adj. Having or causing insomnia.
Messages left for this Researcher

Posted
Conversation Title

Latest Post

Latest Reply

No Posting

No Posting

No Posting
Title

Status

Created

This user has no Entry subscriptions
Most Recent Approved Entries
Disclaimer
h2g2 is created by h2g2's users, who are members of the public. The views expressed are theirs and unless specifically stated are not those of Not Panicking Ltd. If you consider any Entry to be in breach of the site's House Rules, please register a complaint. For any other comments, please visit the Feedback page.
Titus Andronicus has no Friends
Titus Andronicus has no Followers
This user has no Bookmarks