Shagbark
I joined h2g2 in February 2000
and became Shagbark in April 2001
Welcome visitors
to shagbark's personal space on the new hootoo
God has put his bow in the heavens  .

I SURVIVED THE BBC

I am a former member of the Community artists group .


I prefer to be called shagbark
and although I live within a two hour drive of the Great Lakes I seldom ever see them being embed nicely in Michigan's capitol city ,Lansing. Lansing is on Eastern Daylight Time (GMT-4).

here is my number ((1+7)*0)+7+(7*5)=42

.

Please note this welcome announcement did not use the VIEWER tag as I am an Active member of ViTAL the Viewer Tag Annoyance League A1014625
Towel Page
A87747952
~~COHEN~~
Show Me The Place
Shagbarks's ingenious weather hypothesis:
When the clocks were set back last November, the calendar got jealous of how the clocks were getting all the attention, so it set back the weather a month and from November through April 15 we were on weather saving time which meant we got March weather in April.

Viewer Tag Annoyance League

The Pride of Man
........ ...........................................

A Numbered list of Edited entries is at A19969780 .
Door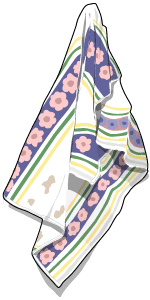 Did you know I once became an official non-member of the h2g2 astronomy society
...
And here is one of my oldest PR threads. F57091
Note the gap from January to April 2001
On 11 January 2001 Crescent said: Until later. Little did he know how much later

Check out my recap of 2000 to 2009
---
Interesting Quotes
"It would be so nice if something made sense for a change !"- Alice
-Lewis Carroll (1832-1898)
The troubles came, I saved what I could save
A thread of light, a particle, a wave.
-Leonard Cohen
Christian stoicism is the Philosophy wherein one willingly accepts events as resulting from the corelation of human decisions and divine purpose.
-William Hubbell
When freedom destroys order, the yearning for order will destroy freedom
-Eric Hofer (1902-1983)
When the Principles are gone, there remains only expediency at any cost.
-Francis A. Schaeffer (1912-1984)
If you compare yourself with others, you may become vain or bitter, for always there will be greater and lesser persons than yourself. Enjoy your achievements as well as your plans. Keep interested in your own career, however humble, it's a real possession in the changing fortunes of time. Exercise caution in your business affairs, for the world is full of trickery. But let this not blind you to what virtue there is; many persons strive for high ideals, and everywhere life is full of heroism. Be yourself. Especially do not feign affection. Neither be cynical about love; for in the face of all aridity and disenchantment, it is as perennial as the grass. Take kindly the counsel of the years, gracefully surrendering the things of youth. Nurture strength of spirit to shield you in sudden misfortune. But do not distress yourself with dark imaginings. Many fears are born of fatigue and loneliness.
-Max Ehrmann (1872-1945).
That man, created lower than the angels,should presume to rely upon himself alone might not even have occured to the lowest of the angels. Lucifer had underestimated the arrogance of willfullness, though he himself possessed it in his highest degree.
-Donald Grey Barnhouse (1895-1960).
"Guns don't kill people. People who say 'guns don't kill people' kill people. With guns."--Rob Delaney
show_guestmap(963, 590, 'h2g2');
And in case I have trouble finding it later

here is the h2g2 map
Conversation Title

Latest Post

Latest Reply

No Posting
Title

Status

Created

-

Feb 28, 2013

-

Nov 16, 2012

-

Jul 30, 2012
Most Recent Approved Entries
Disclaimer
h2g2 is created by h2g2's users, who are members of the public. The views expressed are theirs and unless specifically stated are not those of Not Panicking Ltd. If you consider any Entry to be in breach of the site's House Rules, please register a complaint. For any other comments, please visit the Feedback page.