. closed
Account Closed
This account has been closed. You can find out the details here.
---
Keeper of Dramatic Entrances and Graphorrhœa
Muse of People Who Were Not There
17x3=51, 51+8=59, 8+9=17, 59-17=42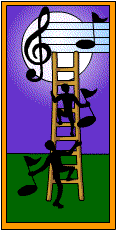 I am Arpeggio, a Sound-Energy, or more specifically a Music-Energy being in the multiple person
known as LeKZ. That's pronounced so as to rhyme with 'wrecks'. It's short for Leïlah el Khalil Zendavesta, MAR. Short for that is probably a Good Thing. One shouldn't want to get long for that.
If you are uneasy with the concept of multiple personalities, try looking at it from our point of view: most people assert that there is only one person in their body. This is not only implausible, but also fantastically boring. We can't feature how they get through life, assuming their assertions to be true, which we have not all agreed to do.
The Not-Royal 'We'
Incidentally, we do not refer to ourself in the First Person Plural because we are labouring under the misapprehension that we are the King of Norway. This body is inhabited by a large number of distinct, separate 'persons'. While this is a metaphorical reality, to us, it is as real as External Reality. We see the same External Reality as you do -- unless, of course, you are labouring under the misapprehension that you are the King of Norway. All or any of us will answer to the name LeKZ. (Please try to get the caps in the right places. The vowel is the little one. It's our name.) Or, if you care, you can gradually get to know us, one from another. Whoever wrote whatever post will generally sign hir/its name, unless it is from all of us.
Preferences and Fair Warnings
How We Prefer Criticism
The best approach with us, is to ask us directly, 'When you said "stuff", what did you mean? To me, it seemed to mean "this". Is that what you meant?' We shall gladly answer requests for clarification, and thank you for asking. Long-distance conclusion-jumping is something we try to avoid doing, and do not appreciate at all if others do it to us. Please do not approach us with the tone, 'You said "this" and I do not agree at all. People who think "this" are complete mollusks.' We did not say 'this'. We said 'stuff'. We are not a mollusk. So there.
Graphorrhœa
In case you have not noticed, we are wordy. We have a long history of being unheard. We tend to over-compensate. In conversations based at this page, we reserve the right to post as long as we feel necessary, to say everything that we feel we need to say. We invite you to do the same. Elsewhere, we shall endeavour to be concise. Likewise, in conversations here, we reserve the right to use the First Person Plural. Elsewhere, out of respect for convention, whoever is writing will try to stick to the First Person Singular. Anyone who has a problem with this is a complete mollusk.
It is probably fair to say that we have a slightly bizarre sense of humour. We also think it is fair to say that there are subjects which we feel strongly are simply not appropriate for humour, in any public forum. If we find a 'joke' objectionable, trust us, we shall say so. Please remember, it is the joke, not the teller to which we are objecting.
Just a Social Observation
Habitat and Nationality
We are a British expatriate, currently trapped in the semi-desert Out West in the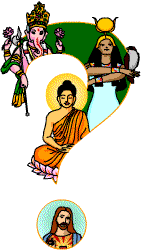 States. We moved here because London (or New York City, or Paris, for that matter) is a dismal place to be a poor person with a university degree and no job. Graduate school (Master of Arts in Religion) and then inertia set in, and here we still are. Yes, there are Cowboys here. The Indigenes are kept on lovely former Nuclear Testing Ranges, useless bits of desert, and in places so far Off The Beaten Path that they have one petrol station every 130km, and sell the stuff for gold bullion, or one can put it on one's American Express card. They do call the Indigenes 'Indians' which goes to show that Yanks have yet to learn geography.
Dodging the Franchise
We are delighted to live in a country of which we are not a citizen, and to which we have no patriotic or emotional ties. We do not have to vote in Murkin elections, which, given the last one, is exactly how we like it. George Bore and Al Gush, same-same.
We are equally delighted to live outside the country of which we are a citizen. We keep sufficiently underinformed of Internal UK politics that the absentee-vote we could cast would be an act of gross irresponsibility on our part. This saves us from having to think too many painful thoughts about what kind of wreckage Iron Maiden Thatcher left, and whether the UK will ever again be the rather decent place where we were born.
The biological parents of this body were naturalised British citizens, she from India, he from elsewhere in Europe. She raised us vegetarian, and we are now a Member of the H2G2 Vegetarian Society.

We lived in England when this body was a small child. He brought the family to the States for business reasons in time for us to receive our schooling in upper-crusty paid-for 'private' schools -- roughly equivalent to say, Eton, only ours wasn't a boarder. At university, we became quite fed-up with the members of the Foreign Students Society, whose sole raison d'être seemed to be Finding Fault with The United States.
They could have gone to university at home, rather than pay incalculable sums in Moroccan Francs, or Taiwanese Yuan, to attend Wellesley College in the US. We found ourself defending the US, which we think is, by and large, indefensible.
Political Passions
We do not consider ourself 'White' or 'Caucasian'. We are not Americanised enough, after thirty-some years in the States, to consider ourself Murkin. We were born in England, but that was not specifically a choice we made.
We are very 'British', by US standards. We are rather 'American', by British standards. African-Americans call us 'sistah', though we are not. We fit it approximately as well in France as we do in the town where we have lived for 16 years. We are basically just 'Human, brownish, from Earth'.
Or possibly not.
We believe in innate human equality, which is not dependent upon religion, race, gender/s, disability, size, age, nationality, or any of the 'what'. The differences in people are in 'who' they are, and how they relate to the world around them. We are a feminist, activist for civil rights

for all peoples, particularly lesbian, gay, bi, transgendered, or both-either people. We are a strong advocate of Inclusive language. Since we are also a linguistic conservative, our choice to embrace Inclusive language was a carefully considered one. We are also an outspoken critic of anything USA-centric or Eurocentric.
These phenomena are part of why one third of the Developing World is now HIV positive.
Douglas Adams' Books
At one of our Home Pages, we credit Douglas Adams' Hitchhiker books with our nonsuicide on several occasions. This is quite true. Having been a gloomy sort of person, before the invention of 'Goth', and after Punk self-deconstructed, wit (and a considerable amount of
) kept us alive. We discovered neuropharmaceuticals in 1987, and have been the better for them. Still, we have read the Trilogy, sadly never to comprise more than five books, religiously, every year. Dirk Gently is one of our favourite people. Since we actually knew a Kate Schechter (not the Kate Schechter, but a Kate Schechter -- a diesel-dyke with a sharp intellect and too many girlfriends) at university, we have a little trouble reading Long, Dark Teatime... without getting a violent case of the giggles and having to put the book down.
Please alert your friends to our existence, and direct them to visit our MetaSite as listed below, for an experience in What It's Like to Be Us.
We shall be posting a Memorial Page for Mr Douglas Noel Adams soon. 11 May, 2001 was a sad day for the many (and we do not mean just ourself) for whom he made life more worth living.
Contact Information

To visit our sprawling MetaSite, please click here.
To send us an email click here.
Messages left for this Researcher

Posted
Conversation Title

Latest Post

Latest Reply

No Posting
Title

Status

Created

This user has no Entry subscriptions
Researcher Details
Name: Arpeggio - Keeper, Muse, Against Sequiturs, à propos of nothing in particular

Most Recent Approved Entries
Disclaimer
h2g2 is created by h2g2's users, who are members of the public. The views expressed are theirs and unless specifically stated are not those of Not Panicking Ltd. If you consider any Entry to be in breach of the site's House Rules, please register a complaint. For any other comments, please visit the Feedback page.
Arpeggio - Keeper, Muse, Against Sequiturs, à propos of nothing in particular has no Friends
This user has no Bookmarks