Hi
All about me..
The Guide is definite. Reality is frequently inaccurate. - Douglas Adams
Hey! How are you? It's nice of you to visit! Here have a cup cake

Well i guess i should get to the point huh?

I've been around HooToo a while now and seen many weird and wonderfull things. And i've met so many weird and wonderfull people. Each and every one of them helps make this place what it is.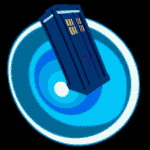 I suppose I should admit that I'm a total Doctor Who nut. I started watching it after the new series started and fell in love with it, I don't have time for much else now! Ok my favourite Doctors include Peter Davidson and Christopher Eccelston and David Tennant. Though i do like other TV shows too, includeing My name is Earl, Sea of Souls, Battlestar Galactica, Life on Mars..the list goes on. But i'm not a TV adict, honest. This is, of course, undermined by the fact that i've got a TV review column in the post!
I'm also a bit of an amateur writer but I'm not that good..just the odd Sci-Fi story here and there. In the same vein I like to read a lot too. I especially like Philip Pullman, Terry Pratchet and Garth Nix, also Stephen King because of the Dark Tower series (I don't think I've ever cried so much in my life!).

I'm also a bit of a movie fanatic! My favourite movies include Donny Darko, Withnail and I, the Matrix (It is good I tell you! honestly!), and the wonderful Star wars trilogy, oh musn't forget shaun of the dead. Why not drop me a line and tell me about your favourite film? I'm always happy to talk!
The above badge is a gift from my lovely freind Thorndruidguy, thanks!
Member of The Darkside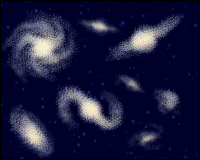 (with cookies)
The above badge is a gift from my freind Straightalker. Join the Darkside..we have cookies. Check out my journel and proclaim your worship of the cookie! I mean the darkside, of course, eh hem.
My Guide Entries
My Guide Entries

I never understood why people did this until I got a few in the edited guide myself – with the duplicating process and everything it can be difficult to get the entry you want. Well here's a list of things i've contributed to H2G2.
Edited Guide Entries
A5772107 The Ninth Doctor Who - A Character Analysis.
A7952312 - The Role of Assistants in 'Doctor Who' - the TV Programe.
A22928772 - Auteur Theory in Film Criticism (Currently Pending).
CAC Stuff
That's Committee for Alien content folks and is a story part of the Post (that's H2G2's newspaper).
A8737707 - Diary of a Time Traveller - Doctor Who Fan Fiction (CAC Edition).
A21316097- Diary of a Time Traveller - The Doctor Speaks - Doctor Who Fan Fiction(CAC Edition).
I'm currently working on
A23579995 -House M.D.
A9630191 - Political Philosophy - Hobbes and the Socal Contract.
Check out my badges!
 It's the... 
INTERDIMENSIONAL WARLOCK FORCE:

This great person here hepled with the CAC, and we thank you very much. Love Tom AKA Cider shark
Anyway I'll be quiet now (YAY) and let you get on with whatever you were doing. If I haven't managed to bore you then drop me a line, I'd love to hear from you. Oh and

(though that's more for me than anyone else!)
Conversation Title

Latest Post

Latest Reply

No Posting

No Posting

No Posting

No Posting

No Posting
Title

Status

Created

This user has no Entry subscriptions
Most Recent Approved Entries
Disclaimer
h2g2 is created by h2g2's users, who are members of the public. The views expressed are theirs and unless specifically stated are not those of Not Panicking Ltd. If you consider any Entry to be in breach of the site's House Rules, please register a complaint. For any other comments, please visit the Feedback page.
This user has no Bookmarks