Hello everyone!
Welcome to Nora's space. I am a science student in my second year at Trinity College Dublin, where I'm studying chemistry and biology. I like history, nature, and languages (mainly English, Russian, and Spanish). I'm an economics and finance junkie, which means I know fairly little about it but love to listen and read. I'm based in Ireland, but grew up mainly in the US.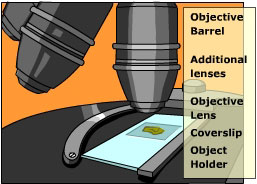 I play the dijeridu, read fantasy novels1, poetry, or non-fiction, watch films, listen to jazz2, and go on excursions with the Dublin Naturalists' Field Club. Sometimes I even get around to spinning yarn.
I am the Muse of Talking to Oneself. Now you know what that mumbling noise in the background was.. You can visit the Musehome here.
I'm also the Keeper of L-Space and Small Dictionaries. Click here for a rough definition of L-Space.
I use the Guide ML Clinic and Smiley pages a lot, and can often be found hanging out at The Iris Cafe, generally at Shea's Hot Dog Stand. I'm a member of the Living Earth Society and am frequently seen at Lil's Atelier. I'm also a member of the Irish Researchers' Group.
Some Nature Links

United States
Georgia
Ireland
1Diane Duane, Terry Pratchett.. and Douglas Adams
2Miles Davis, Cab Calloway, Louis Armstrong, Peggy Lee
Messages left for this Researcher

Posted
Conversation Title

Latest Post

Latest Reply

No Posting

No Posting

No Posting

No Posting

No Posting
Title

Status

Created

This user has no Entry subscriptions
Researcher Details
Name: Nora - back from the Dublin meet!

Most Recent Approved Entries
Disclaimer
h2g2 is created by h2g2's users, who are members of the public. The views expressed are theirs and unless specifically stated are not those of Not Panicking Ltd. If you consider any Entry to be in breach of the site's House Rules, please register a complaint. For any other comments, please visit the Feedback page.
This user has no Bookmarks