Bobo(VIPER) (Secruity Chief for Khar Siid) (Undead!?)
Researcher U183926
Bobo's Shag Pad
Easy Access Tool
Welecome to my Shag Pad!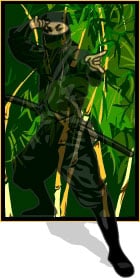 You are welecome to drink some tea though I don't recomend it, I made it. And don't forget to grab a tissue on your way out! (That was not supposed to be a sick joke....if you play Final Fantasy 7 you would know what I mean)
ME!
Member of VIPER
secruity chief on Khar Siid
Leader of The Clan of the Bobo
Speaks English, Elvish, and some Spainish
Sometimes described as being of the male species
A silly Mathematician
Bobo
Messages left for this Researcher

Posted
Conversation Title

Latest Post

Latest Reply

No Posting
Title

Status

Created

This user has no Entry subscriptions
Researcher Details
Name: Bobo(VIPER) (Secruity Chief for Khar Siid) (Undead!?)

Most Recent Approved Entries
This user has not written any Approved Entries.
Disclaimer
h2g2 is created by h2g2's users, who are members of the public. The views expressed are theirs and unless specifically stated are not those of Not Panicking Ltd. If you consider any Entry to be in breach of the site's House Rules, please register a complaint. For any other comments, please visit the Feedback page.
Bobo(VIPER) (Secruity Chief for Khar Siid) (Undead!?) has no Followers
This user has no Bookmarks