Lenny
Hello . Welcome to my page...
Make Yourself at Home
I live in Fishbourne these days which is just outside Chichester in the sunny South of England and has its own Roman Palace! It has been a long time since I was last here so bear with me as I come-to.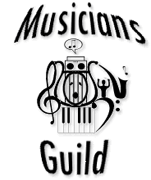 I'm a MuG, a member of the h2g2 Musicians Guild. The Musicians Guild is a virtual club for musicians, singers, composers, and other music aficionados at h2g2.> I love playing my guitar myself.
Gooooooo!
My sister is on here too. She is the venerableLadyB
I am a member of The H2G2 Queen Fan Club, which is a club each and every Person who has ever heard any Queen Song should Check out!
Click to visit The H2G2 Queen Fan Club.
"I want this on my page! Show me how!"
I am the Muse of Feely Materials too. I urge you to visit the Musehome and Musehome Roster to discover more!
Still worthwile, I am an Ignored Musician (its worth being versatile). An in the SATS or the Society for the Addition of a Towel Smiley whilst you're at it. We now have the
but complacency is a mistake!

I would love to own a VW beetle bus

one day.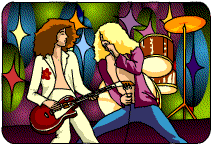 Drop in anytime for a nice cup of

or even a

. I always have

on the go too.
Messages left for this Researcher

Posted
Conversation Title

Latest Post

Latest Reply
Title

Status

Created

This user has no Entry subscriptions
Most Recent Approved Entries
Disclaimer
h2g2 is created by h2g2's users, who are members of the public. The views expressed are theirs and unless specifically stated are not those of Not Panicking Ltd. If you consider any Entry to be in breach of the site's House Rules, please register a complaint. For any other comments, please visit the Feedback page.
This user has no Bookmarks