Welcome to my World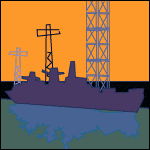 Hello there, - pleased to meet you!
I was (from March '02 until September '09) the Producer of h2g2 and its longest-serving member of staff (though Sam is catching up!)
I am from the marvellous Cumbrian town of Barrow-in-Furness but now reside in London's ever-fashionable and highly happening Walthamstow. I love things from the sixties, dressing in an unfortunate fashion, Pingu, Peter Cook, the Nissan Figaro, lilac things and pop trivia of all kinds.
Lovely to meet you all!
Messages left for this Researcher

Posted
Conversation Title

Latest Post

Latest Reply
Title

Status

Created

This user has no Entry subscriptions
Most Recent Approved Entries
Disclaimer
h2g2 is created by h2g2's users, who are members of the public. The views expressed are theirs and unless specifically stated are not those of Not Panicking Ltd. If you consider any Entry to be in breach of the site's House Rules, please register a complaint. For any other comments, please visit the Feedback page.
This user has no Bookmarks