Just Another Number
Researcher U199598
something a bit more individual and entertaining to visitors
FANTASY INTERVIEW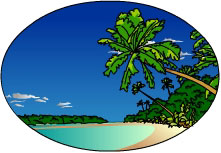 Thanks for welcoming us onto your beautiful yacht here in the Carribean. That's quite alright. Glad to have you aboard!
Tell me, what star sign are you? I'm a Scorpio, right down the middle!
That's funny, so am I! What do you do for a living? Well, that's a tough one. I make lots of money from my writing and other, shall we say, investments. I also volunteer part time in an e.mail support role for the Health Service... and I travel the world as a suave, dashing, international jewel thief.
Fascinating! And what car do you drive? Well, as you know, I've got a wonderful collection of classic cars including a 1964 Aston Martin DB5, a 1958 Mercedes-Benz 300 SL Gull Wing and a 1974 Lancia Stratos. I also keep a ten-year-old Rover for a laugh!
How old are you?Mid-twenties.
Would you like to be more specific? No.
Very Well. Where do you live?I keep a number of residences, I like to relax on my Ranch in Montana, and you've seen the small Carribean island I own. I also have an apartment near the Rascasse in Monte Carlo and one on 81st Street in Manhattan, near the Park. But Cardiff in South Wales will always feel like home!
Indeed. How do you spend your weekends? Well, if there's a Grand Prix happening I normally catch up with Eddie...
Eddie? Jordan. Eddie Jordan.
Of course. I'll hitch a ride in Eddie's helicopter and hang out with those guys for the weekend. We have a blast! Apart from that I'll take in a little gliding, a few martinis at the casino, or maybe an evening in front of the quiz machine down the local Wetherspoon's with my mates.
Right... Wetherspoon's. Okay. What about relationships? Well you know, the sort of lifestyle I've got it would be difficult for a nice girl to keep up, although I have some, uhh... close friends. You know... Models, actresses, media starlets. We try our best to avoid the paparazzi. But no, no serious relationships at the moment.
And you say that's down to your hectic lifestyle, not because you spend half your life in front of your computer screen. Of course not! It's important research!
Well, I think we've got enough evidence there. Thankyou for your time. We'll be in touch if you can help any further with our enquiries...
STUFF I LIKE
Sushi
Taking Photos
Ski-ing
Peanut Butter
Fireworks
The Simpsons
Travelling
Swatch Watches
Beck's
Daisy Donovan
Checked Shirts
The Ocean
William Shakespeare
Peppermint Tea
Salvadore Dali
Rubens Barrichello
The Airplane! Movies
Barbecues
The City of Montréal
Highland Park Single Malt Scotch
The Laughing Smiley

The Millennium Stadium
The Millennium Falcon
Head Massages
Fresh Espresso
Fresh King Scallops
Cirque du Soliel
Penfold's Bin 128 Coonawarra Shiraz
Rollercoasters
Ben & Jerry's
Being Welsh
h2g2!
STUFF I DON'T LIKE
Brussels Sprouts
Travis
Campari
Harvester Restaurants
Girls who don't smile
The Lord of the Rings
Operatic Sopranos
Commercial Radio
Mel Brooks movies
Tabloid Newspapers
Michael Schumacher
Microwave Ready-Meals
Surrey
There She Goes by The La's
George W. Bush
Soap Operas
Ignorance
George Bernard Shaw
Acid Jazz
Foster's lager
Ice Dancing being called a Sport
Rascism
Instant Coffee
Mission hi-fi equipment
Gardening
Coldplay
Swans
Adam Sandler
Beetroot
The England rugby team
Going to bed
Getting up
MUSIC

Milltown Brothers
This band's debut album; Slinky, is quite simply the finest guitar pop/rock album ever recorded. An irresistible, charismatic blend of raw, irrepressible musical talent and inspired, flawless songwriting combined to create a swirling, heady brew. Riffs surge and collide, choruses swell on their own giddy power, this music soars!

R.E.M.
Rather odd chaps from a small town somewhere South of the Mason-Dixon line who happen to have written and recorded some of the finest and most important American Music ever. True virtuosi to a man... Michael Stipe's cracked, aching voice is one of the most beautiful and tender sounds you'll ever hear. Peter Buck has the uncanny gift of writing music that is natural, organic, disturbing, essential, addictive and unforgettable while Mike Mills provides an incredible array of musical talents, creating the inimitable warmth that pervades all of this great band's music.

James
Tim Booth is the most underrated songwriter of his generation, and an unparallelled vocal performer. The rest of the band are hardly slouches, either. They can swing effortlessly from great-big, groovy riff-fests that have you dancing like a loon and leave you grinning like a fool, to genuinely creepy, barely-lit soundscapes that make the hairs on the back of your neck stand on end and leave you awestruck at their eerie beauty.

The Blue Aeroplanes
A mad bloke from Bristol called Gerard and a constantly revolving and evolving assembly of virtuosi.

Radiohead
You have to admire their bravery and tenacity in following their unique new direction. Fortunately; while you're admiring their new direction, you don't have to actually be listening to it, and you can stick to the first three albums which are truly great.

The Jam
"Sup up your beer and collect your mates, there's a row going on down near Slough!.." Paul Weller's script idea for an episode of Grange Hill didn't go down too well at the BBC.
MOVIES

Grosse Pointe Blank (1997)
John Cusack, Minnie Driver, Dan Ayckroyd, Alan Arkin, Joan Cusack.
Sublime film-making. Not an inch of footage is wasted in this pacy, funny, touching, action-packed classic. Cusack relaxes into the role of Martin Blank; the gifted yet neurotic assasin, having second thoughts about his career path when invited to his school reunion, and carries it off with incomprable style. Minnie Driver shines as his sassy school sweetheart and Dan Ayckroyd gets his best role yet as a rival contract-killer. Exemplery support comes from the peerless Joan Cusack as Blank's secretary and Alan Arkin, pitch-perfect as Blank's reluctant analyst. Tight as a drum, highly original and packed with enough pin-sharp dialogue to keep you in quotes for a month. Killer soundtrack, too!

Glengarry Glen Ross (1992)
Jack Lemmon, Al Pacino, Alec Baldwin, Alan Arkin, Kevin Spacey, Ed Harris.
Famous for Alec Baldwin's unforgettable "Third prize is you're fired!" sales guru. This superlative character study combines the talents of some of Hollywood's brightest lights and envelopes them in writer David Mamet's wonderfully dark and charged environment of high-pressure real-estate sales. No car-chases, explosions, love-scenes or gratuitous posturing. Just quick, incisive dialogue, understated yet powerful performances and a disturbing emotional edge. Simply brilliant.

L.A. Confidential (1997)
Kevin Spacey, Russel Crowe, Guy Pearce, Kim Basinger, Danny DeVito, James Cromwell.
Adapted from James Ellroy's novel about corruption and greed during the booming growth of Los Angeles in the early 1950s, this remarkeable movie revels in electrifying performances from a stellar cast. Each character gradually reveals layer upon layer of either corruption, greed, pride or violence as the intricate yet swift plot hurtles towards it's explosive finale.
NOVELS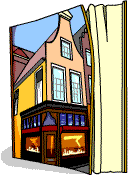 The Crow Road Iain Banks
I've noticed this is one of the most popular novels on h2g2, and rightly so! An amazing, inspiring journey through three generations of three wildly different, yet intrinsically linked Scottish families. This wonderful book, packed with enchanting characters and unforgettable imagery, will have you crying one minute and laughing out loud the next. Reading this book will, in some small way, change the way you regard life.

The Hitch Hiker's Guide to the Galaxy: A Trilogy in Five Parts Douglas Adams
What can I say?!

American Tabloid James Ellroy
A white-hot study of the three most influential powers in fifties and sixties America. The Government, the CIA and the Mob. Each as crooked as the other. Corruption, greed and power motivate the unsavoury characters in this stark, gripping novel. We watch through the lives of three men who move through the shadows cast by the greatest figures of the period; figures like the Kennedys, Hoover, Castro, Howard Hughes, Jimmy Hoffa. Our protagonists toil to serve their respective leaders, while in reality only acting to serve themselves. An intense, plausible and fascinating view of one of the most important eras of American history.

SPORTS

If I don't start playing sports again soon I'm going to end up the size of a battleship!
I'm looking for somewhere to play some Badminton, great fun!
I also enjoy watching the Rugby Internationals (Wales! Wales!) and Formula One Grands Prix (MacLaren! Jordan!) and any big carnival events like the World Cup or the Olympics.

HOBBIES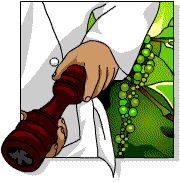 One of my favourite ways to lose a couple of hours is to get stuck into some Cooking, I love to create something from top-quality, fresh, raw ingredients, fresh herbs, whole spices. No packet mixes! And I love to bake bread, very therapeutic!
I try and make time to play a little Guitar every day. I'm getting better! I also play keyboard and drums a bit, I love to improvise and compose.
That often leads into a bit of creative Writing, might be a song or a poem, creative prose or a critique.
...And I'm fascinated with this Internet malarkey! So much so I'm studying IT courses, getting qualifications and hope to make a career of it!

WHAT HAVE I BEEN UP TO?

Well, I've got a cabin on the 'The Blood of The Zaphodistas'
Check out... A579684 to find out more about Captain Pierce the Pirate and his dastardly band of blaggarts and cut-throats. Don't know how I should decorate my cabin though, I was thinking maybe pastels and some drapery... click this link: (F70774?thread=200276) to give me some ideas...

I'm trying to raise a little healthy debate on a subject very close to my heart, who was The Cutest Girl in Star Trek. Any opinions? If so, just click: (F85310?thread=199563) Girls... you can talk about the good-looking blokes in the series if you want!



Messages left for this Researcher

Posted
Conversation Title

Latest Post

Latest Reply

No Posting

No Posting

No Posting

No Posting

No Posting
Title

Status

Created

This user has no Entry subscriptions
Researcher Details
Name: Just Another Number

Most Recent Approved Entries
This user has not written any Approved Entries.
Entries
This user has not written any Approved Entries.
Disclaimer
h2g2 is created by h2g2's users, who are members of the public. The views expressed are theirs and unless specifically stated are not those of Not Panicking Ltd. If you consider any Entry to be in breach of the site's House Rules, please register a complaint. For any other comments, please visit the Feedback page.
Just Another Number has no Friends
This user has no Bookmarks