Nitina the Pig (see my new personal space!)
Researcher U217434
Nitina the Pig
Για σας ολοι και καλοσηρθατε!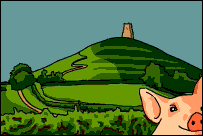 Hello everyone! I'm a small pink fluffy flying pig who is keen on sleep, food and likes to keep herself clean by taking lots of showers (honestly).
In real life, I am a just-graduating university student of French and German in Manchester and I live here with my husband, OwlofDoom. Manchester is known as the rainiest city in England and is home to the Manchester United football club, indie music, and Coronation Street, which is filmed at Granada Studios. My course at uni has taught me a great deal, such as developing good writing and oral skills, dealing with different translation materials and gave me the opportunity to spend one year in France and Germany.
My Interests
Languages - Well I can speak five: English (my first language), Greek, Armenian, French and German. I come from a polyglot background so I have a tendency to pick up new languages really quickly. I also take a large interest in the grammar and syntax of languages and the differences between them.
Indie, rock, dance music - Some of my favourite bands are Ash, Muse, Radiohead, Manic Street Preachers, Red Hot Chilli Peppers. When it comes to dancing, I also enjoy moving to the rhythms of Merengue and Cumbia. Anyone interested in having a dancing partner?
OwlofDoom - OwlofDoom is my husband! We got legally married (hooray!) and this summer we are having a big church wedding in Cyprus. Thanks to him, I found true happiness, in spite of all the pain I had to go through in my previous relationships. Oh well, at least it was worth the wait!
. If you want to learn more about me and OwlofDoom, here is the link to his website.
Computers - I love surfing around the 'Net, learning new programming languages and web design. At the moment, I am creating my own personal website, which hopefully will look good and professional. I am using CSS to code it, much better than HTML in my opinion. In the future, I would like to combine my languages with computing, perhaps by doing a research degree in Natural Language Processing, in human-computer interaction or in languages.
Wotsits - I am addicted to Wotsits! They just have to be the best ever invention when it comes to snacking. I love all cheesy stuff, you see, except cheesy music.
Going out / meeting new people - I consider myself to be very friendly and sociable (so I was told) and enjoy going out with friends and meeting new people whenever I get the chance. I don't have a problem whatsoever with starting conversations with people I have never met and try to make them feel at ease. I also love organising parties and make sure everyone is happy at all times!
Cyprus, My Home Country!
Well, I'm the girl from Cyprus (probably the only one on this site), a small island in the eastern mediterranean sea.
I was born and raised in Cyprus and come from a mixed marriage. My father is Greek-cypriot and my mother is Armenian; while I was a child, I was brought up with 3 languages. My hometown is Nicosia, the capital of Cyprus.
Cyprus is divided into two parts, the Turkish-occupied north and the Greek side due to the war in 1974 when the Turks occupied the north. It has a population of about 780,000 and the official language is Greek. It used to be a British colony so English is spoken by most cypriots and road signs and names of shops are in both languages. People drive on the left. The weather is amazing, by the way! Sunny and warm most of the year.
I also lived in the States for a while (in California) due to my dad's studies, and have travelled to many countries in Europe.
My Personal Life
I can only say one thing - it is perfect! I am married to the right person and couldn't be happier about it. We share all the same morals and views on relationships and on life. We met each other during my second year at university in England through some friends and have been inseparable ever since. My past personal life was full of heartache, as I met all the wrong people and got really hurt by two of them. I thought I would never find the right person, but now I have!
Dislikes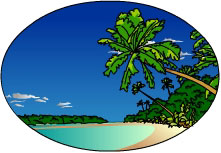 Rude people
Dishonesty
Racism
People who 'play it cool'
Materialism
Washing clothes
Two-faced people
Rain
Sub-editing
I became a sub-editor two weeks after I registered on the site. I love doing the job and applying my knowledge of English to correct other people's mistakes. I just wish I could do it also in German and French... oh well.
My h2g2 Researcher Code
----BEGIN H2G2 CODE BLOCK----
Version: 1.1
REGB Y-->+ N++ SB@ A+ P: L- M(-) s V++ E->+ PR p- a+ B? TV? r? D T- nh? C?>+ m t-
-----END H2G2 CODE BLOCK-----
My 42ism 2 * 1 * 7 * (4+3-4) =
42
Messages left for this Researcher

Posted
Conversation Title

Latest Post

Latest Reply
Title

Status

Created

This user has no Entry subscriptions
Researcher Details
Name: Nitina the Pig (see my new personal space!)

Most Recent Approved Entries
Disclaimer
h2g2 is created by h2g2's users, who are members of the public. The views expressed are theirs and unless specifically stated are not those of Not Panicking Ltd. If you consider any Entry to be in breach of the site's House Rules, please register a complaint. For any other comments, please visit the Feedback page.
This user has no Bookmarks