Peregrine, 22nd Duke of Earl ~ What would Magnum P.I. do ? ~
Researcher U217868
A Mole Too Far.....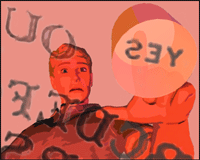 § Si sursum non efferor alis, saltem cursu praetervehor omnes §
---
Our estate1, Gedditon Hall, straddles the river Wizzle, just north of Lower Eastpolstead, Surrey. This has been our home since 1265; you may have seen it featured in such motion pictures as "Blood of the Cripples" (1932), and "The Mole Rides Out" (1969).
I am currently fifty-two years of age, but expect to be somewhat older next year. Educated at Rugby (with brief sojourns at St. Bartholemew's Refuge for Pale Youths), the LSE and, latterly L. Eastpolstead Technical College, where I acquired such skills in computing as you see displayed here.
Much of my youth was spent in the service of our country, rising to the rank of Lieutenant Colonel in the Queens Own Light Infantry. This regiment has seen many years of service from our family and, indeed, it was my ancestor the 16th Duke who suggested that the regiment adopt our own family motto - "Always Right, Seldom Mounted".
Among my many and varied interests are the hunting of small animals (especially the MOLE), bell-ringing, falconry and Ker-Plunk. The family has always felt very keenly our duty to the local community, and I do my best to uphold the long tradition of showing a lead in this respect. To that end, I am Chairman of St Bartholemew's Refuge for Pale Girls, and President of The Honourable Society for the Preservation of the Adder.
Since the untimely death of my wife, Alice, in a shooting accident last year, I have thrown myself into my duties with renewed vigour.
I must confess that the pleasure of blasting small creatures into eternity has faded somewhat since Alice's death, and so I come here to extend the hand of comradeship to those who would feel empathy with me.
I may be contacted here, or at my club: Rosicrucia, Duke Street, London W1.
Messages may also be sent by electronical mail to: [email protected]
I look forward with great anticipation to my correspondence with you all. En passant, I remain
Your New Chum,
Peregrine
Messages left for this Researcher

Posted
Conversation Title

Latest Post

Latest Reply

No Posting

No Posting

No Posting

No Posting
Title

Status

Created

This user has no Entry subscriptions
Researcher Details
Name: Peregrine, 22nd Duke of Earl ~ What would Magnum P.I. do ? ~

Most Recent Approved Entries
This user has not written any Approved Entries.
Disclaimer
h2g2 is created by h2g2's users, who are members of the public. The views expressed are theirs and unless specifically stated are not those of Not Panicking Ltd. If you consider any Entry to be in breach of the site's House Rules, please register a complaint. For any other comments, please visit the Feedback page.
This user has no Bookmarks