Clio, Dentonite, Libtech, Procrastinator and HNM
Researcher U224741
Come on in and Have Some Tea
Now that you're here let me tell you a little bit about myself. I am a Library Technician in Vancouver. I am 29, love cats


, reading

and Italian food. I like to hike and am just getting started in astronomy


.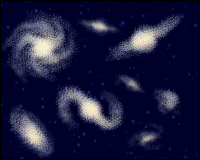 I have a very odd sense of humour

(at least my friends think so) and I like a very wide selection of music

. Below I will list more of my faves (if you're interested

)
Favourite Drink - Crantini
Favourite Colour- Blue
Favourite Band - Decemberists
Favourite Chocolate Filling - Orange cream
Favourite Composer - Beethoven
Favourite Flower - Carnation
Favourite Time of Year - Spring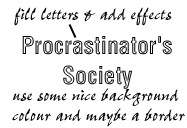 ,
Messages left for this Researcher

Posted
Conversation Title

Latest Post

Latest Reply

No Posting

No Posting

No Posting
Title

Status

Created

This user has no Entry subscriptions
Researcher Details
Name: Clio, Dentonite, Libtech, Procrastinator and HNM

Most Recent Approved Entries
Disclaimer
h2g2 is created by h2g2's users, who are members of the public. The views expressed are theirs and unless specifically stated are not those of Not Panicking Ltd. If you consider any Entry to be in breach of the site's House Rules, please register a complaint. For any other comments, please visit the Feedback page.
This user has no Bookmarks