Opti's Oceanic Paradise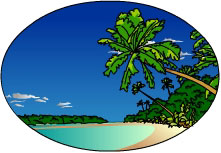 Hello my name is opticalillusion, but most people call me opti for short. I first came across h2g2 when I was at University and since then I've been under h2g2's spell. Yes that's right just like the addiction of chocolate, h2g2 is addictive too. Be Warned!! Since my first steps I have conjured up several Entries to be added to the Edited Guide including: The Golden Retriever, Billy Connolly and Oxfordshire. For those who'd like to see all my solo Edited Entries click here.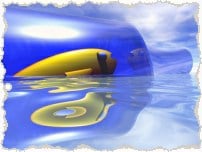 A great way to start to get a feel for writing Entries here on h2g2 is by taking on a Flea Market Rescue, which once Edited will be added to the Hall of Scavengers. Those with five or more rescues will be awarded a nice shiny badge to add to their Personal Space (PS). Researchers on h2g2 also get badges for the amount of solo Entries they have written and being a volunteer such as Photographer or Scout. To keep a track of the Entries coming up and to view those that have passed during the month, click on the links. For those wanting to brush up on English Usage in Guide Entries go here

When I'm not writing for the guide I can usually be found at work, watching TV, reading1, maybe even sleeping. I'm also the event organiser when my family go on holiday. I would love to be paid for doing a job like this. I love the great outdoors rockclimbing (opti strong hands) and white water rafting. I also love dancing, acting and am interested in the world around me (who'd have guessed?). It's amazing how much there is to learn out there. I have visited a variety of places around the world. Here is a map of where fellow H2G2ers live.

Many of my Entries are about celebrities. Do you know them well? Why not take the BBC: Hollywood Idols Quiz and find out.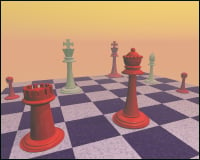 I think my Chinese Star Sign2 (the boar) is a true reflection of my nature; as is my mother's comment that life is like a game of chess.
| | | | | | | | | | |
| --- | --- | --- | --- | --- | --- | --- | --- | --- | --- |
| 1911 | 1923 | 1935 | 1947 | 1959 | 1971 | 1983 | 1995 | 2007 | 2019 |
Those born in the year of the Boar (also known as the Pig) are said not to say much, though they have a thirst for knowledge. They don't have many friends, but those friends they do have are friends for life and they are exceptionally loyal to them. They tend to be chivalrous and gallant and they loathe arguments, despite their quick tempers. They face the problems of life head-on, and solve them with fortitude and honesty. Boars are said to be compatible with those born in the year of the Goat and Rabbit.
If you've read this far then I must have you under my spell.

I'm so pleased you enjoyed the meet. It was a pleasure to finally meet you and I still can't get my head around how different you are from what I had imagined.
You have a lovely voice and a good way with words, I noticed when you spoke in the City Tour group that everyone else was quiet and listened, not at all how you described that speech you gave and wrote up for The Post when you were so nervous, I wonder if there are two Optis - GB
Just practise your vocal techniques and send them to Skankyrich, he will soon let you know if your voice is going to be an asset to the group. Having heard you in person, I wouldn't anticipate there being a problem there. - Lil
Why don't you go here Scouts-Recruit and apply? I think you'd do a great job.
You'll never know unless you give it a go. You've got your 25 badge now, which proves that you're good at what you do. You comment on lots of entries already, so the only difference would be that you'd get to pick your favourite Entries every month.– Rich
Keep the Bios coming! – Icy North
Its people like you that make H2G2 what it is, and I am glad there are quite a few, but only one Opti. - loftskywalker
Conversation Title

Latest Post

Latest Reply

No Posting

No Posting

No Posting

No Posting

No Posting
Title

Status

Created

This user has no Entry subscriptions
Researcher Details
Name: Opticalillusion- media mynx life would be boring without hiccups

Most Recent Approved Entries
Disclaimer
h2g2 is created by h2g2's users, who are members of the public. The views expressed are theirs and unless specifically stated are not those of Not Panicking Ltd. If you consider any Entry to be in breach of the site's House Rules, please register a complaint. For any other comments, please visit the Feedback page.
This user has no Bookmarks