Spread the Good News - Yeliab
I have a website: nickbailey.co.uk.

---
Yelaib:
He's just this guy you know
This place really needs to be updated. One of theses days.... (not that I'm doing anything more worthwhile....
Oh dear, I've discovered Planetside, what is reality anymore. Thik of the old Simpsons quote of the geek saying "Oh dear I've wasted my life". Must resist the alternate reality
---
Hello St Nessaja Patron Saint of Pessimistic Aardvarks (GA!)
and
Hello ACE opticalillusion and keeper of Gary
Pleased to meet you
---
Visit the Dinosaur Farm Museum near Atherfield where I have been working and see my pterosaur bone!
h2g2as



The H2G2 Astronomy Society
I have created the H2G2 AS as a common place where any researcher interested in astronomy can come and discuss, ask questions and find out the latest breaking news from the world of astronomy. If you would like to put a question to the Society then send it here: H2G2AS Questions or start a forum on the society pages.

Symphonic Surge
If you happen to go to Southampton Universiy and live in Glen Eyre then you might know about SURGE, Southampton University Radio from Glen Eyre, which it the student radio station. It broadcasts on 1287 AM and I have classical music program on Saturday morning 10-12. Visit the website and request any of the tracks I have
Symphonic Surge
Saturday Morning




10 am - 12 noon



1287 AM
The H2G2 Post
Sitting around out there thinking about what to do with this whole internet thing? Well your on h2g2 so why not go and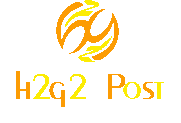 Read the H2G2 Post :)
and then visit the
h2g2as
to find out whats up in space.
The home of Yeliab
Well, I am Yeliab Salohcin (siht daer nac uoy taht dnatsrednu uoy fi dna) and I reside in Cheltenham along with my fellow researcher and friend Lisa. I also spend quite a large proportion of time in Southampton, mainly because I go to the University there where I study Aero and Astro Engineering, which means that I will be a rocket scientist.
My real life
I am interested in flying, which is hardly surprising, and hope one day to get my PPL1 and fly all over the world. My main interest is astronomy, and I am a member of the Cotswold Astronomical Society and own a small telescope and cool pair of 10x50 binoculars. I am also interested in archeology, paleontology and lotsmoreology and have a wide collection of dinosaur dung.
I belond to the 2% of the population that does not own a mobile phone2!
I am also a Christian which means I believe in God and Jesus and that he died to forgive my sins. Please do quiz me on what I believe as I am a scientist and somehow acept evloution and the Bible! I have also just found the H2G2 Christians page.
---
My h2g2 life
In the world that is h2g2 I set up the light pollution petition and opened the h2g2 Cafe Nervosa. I also begun and maintain the h2g2 Astronomy Society which is continuing to gain in size and interest with new ventures about to get underway.
Rename Thursday 'Thing'
I am a Thingite! This is the movement to rename Thursday 'Thing' and is the second largest growing group on h2g2. I met the following folks at the H2G2 Summer Party: Parrferris, Shea, Clive, Uncle Heavy, Bob Elly, Frankie Roberto, Hopelessly Paranoid and Abi [I'll link them one day]. For more information check out the Thingite manifesto and sign up. Find other Thingites in the list below:-
Issues of Interest
Fair Trading

Do you by coffee, tea and other products from developing nations that is not fairly traded3? Well we really should in order to help people worse of than ourselves obtain a better standard of living. Café Direct and other fair-trading companies do just that. Why not contact some non fair-traded companies and ask them why they don't?
The Rainforest
To help save the many inhabitants of the rainforest as well as this phenominal natural habitat they live in visit the World Land Trust and read my article, somewhere.Here.
Fun things to do
Watch and listen to my classical radio program on SURGE, Saturday morning 10 till 12. Visit the Symphonic Surge website for more details.
Sign light pollution petition to get our dark night skies back.
And of course you can e-mail me, which is always fun! NOTE: This was my old email address, I appologise if you have emailed me recently.
Visit my University website.
Join the official HHGTTG appreciation society ZZ9 Plural Z Alpha and get a fantastic (I have one on my wall) Don't Panic towel.
Things at the end......
The people I know
Lisa | Joanna | Jimi X | Bronze Hedgehog | Skooby | Crymonal | Professor Sarah Bellum | Peter | Elaine



Yeliab
There is no one like the God of Israel,
who rides through the skies to help you
who rides on the clouds in his majesty.
The everlasting God is your place of safety,
and his arms will hold you up forever.
Deuteronomy 33 - 26/7
Messages left for this Researcher

Posted
Conversation Title

Latest Post

Latest Reply

No Posting

No Posting

No Posting

No Posting
Title

Status

Created

This user has no Entry subscriptions
Most Recent Approved Entries
Disclaimer
h2g2 is created by h2g2's users, who are members of the public. The views expressed are theirs and unless specifically stated are not those of Not Panicking Ltd. If you consider any Entry to be in breach of the site's House Rules, please register a complaint. For any other comments, please visit the Feedback page.
This user has no Bookmarks