hellboundforjoy
Researcher U525540
Hi-dilly ho, neighborino!
The time to be happy is now. The place to be happy is here. The way to be happy is to try to make others so.
-Robert G. Ingersoll
Welcome to the maricentric universe
Best experienced in GOO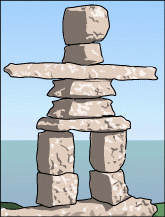 All your base are belong to us
Welcome to my new and improved Personal Space
!
I finally learned some GuideML!
Thanks to BrownFurby my Guest book is working now. Please sign it and tell me how much you like my new page! Your message here. Please leave a message! Please.
"Hello, My name is Mary and I like the color blue. I live in St. Paul Orange, CA. I have a dog, a cat [RIP], and two guinea pigs. I have been participating on h2g2 since November 9, 2003. I am addicted to the internet."
I am pretty indescriminate about who I add to my friends list so if you see yourself there
it probably doesn't mean I'm stalking you. If you would prefer to be removed just leave me a message.
So far I have joined: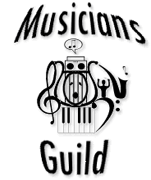 The Orchard(h2g2 Mac users group)
Astro-logica - H2G2 Astrology Guild
The h2g2 Bookworms
The Unofficial Lurkers Society
Classic Goo Fan Club
My Conversations
H2G2 Information
I am attempting to join The Royal h2g2 Procrastinators Society but there has been an unexplained delay in my approval to join.
Graphiophobe?.
I am new to Get Writing having wandered over from h2g2. I am just trying to set up my page here to it does not look like the hootoo page. Let's see if this works.
Messages left for this Researcher

Posted
Conversation Title

Latest Post

Latest Reply

No Posting

No Posting

No Posting

No Posting
Title

Status

Created

This user has no Entry subscriptions
Most Recent Approved Entries
This user has not written any Approved Entries.
Disclaimer
h2g2 is created by h2g2's users, who are members of the public. The views expressed are theirs and unless specifically stated are not those of Not Panicking Ltd. If you consider any Entry to be in breach of the site's House Rules, please register a complaint. For any other comments, please visit the Feedback page.