Magwitch
I

survived
bbc_id
Sign-On
I'm a Northern lass, and live in Stockport.

I rather like Queen
I'm often to be seen in here;
Come and join us
H2G2 Queen Fan Club


and can often found to be lurking in here;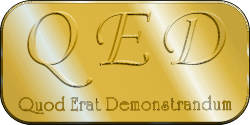 ~ The Thingite Clivorian Ostrichsolarian Calendar ~
Yawning 2012
Sodit
  Wimpy  
 Wibble 
 Thing 
  Poets  
  Doobry  
Dontbry
 
1
2
3
4
5
6
7
8
9
10
11
12
13
14
15
16
17
18
19
20
21
22
23
24
25
26
27
28
29
30
31
 
I love Sci-Fi, horror and anything weird. There you go, me, in a nutshell. To find out more just ask!
Conversation Title

Latest Post

Latest Reply

No Posting

No Posting

No Posting
Title

Status

Created

This user has no Entry subscriptions
Researcher Details
Name: Magwitch - Community Editor, Moderator, Sub Editor and Scout - Are you reading The Post every week?

Most Recent Approved Entries
Disclaimer
h2g2 is created by h2g2's users, who are members of the public. The views expressed are theirs and unless specifically stated are not those of Not Panicking Ltd. If you consider any Entry to be in breach of the site's House Rules, please register a complaint. For any other comments, please visit the Feedback page.