the best subject ever ME!
Hello ! Nice of you to pop by my space. I suppose you would like to know a little about me? Well lets see what I can do for you. I joined when I went to university in Cambridge - not the real one but the ex poly! Anglia ruskin!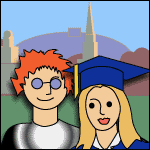 Whilst there I studyed cell and molecular biology and chemistry. Was the best time of my life! Once finished I did a PGCE and have been teachign science for the last 2 and a bit years.

One of the things I do in my spare time is guides. Ive been involved in this since being a brownie myself and am now an adult leader. I have also set up a club for guiding members on hootoo and that can be found here.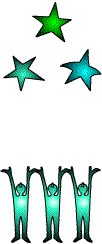 Girl Guide/Girl Scout Club
I play the violin but not much any more - mostly play in the church band. My faith is very important to me and I am actively involved in my local church. Trying to get to know people there at the minute having just recently moved back to Yorkshire
My favourite verse of the bible come from the fist book I studyed after becoming a Christian.
Therefore as you recieved Christ Jesus the Lord, so walk in him, rooted and built up in the faith, just as you were taught, abounding in thanksgiving. Col 2 v 6-7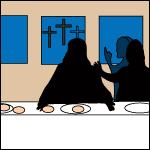 I have been told that I own too many clothes which is why i can never decide what to wear

Plus as a student I loved my odd socks! how many students actually wear pairs anyway?!
Well thats about all i have to tell. If you look to the left you will see the conversations I usually hang around on so why not come join me?
does anyone else love the combination of these two smilies?


here is my 42ism now ive learnt how to do it!!
8+71/2+(0-1) = 42
oh and im a proud member of

Also if you want to drop me a line you can either do so by clicking on discuss this entry below, or by contacting me on my email address which is also my msn messenger passport.
Conversation Title

Latest Post

Latest Reply

No Posting

No Posting

No Posting

No Posting

No Posting
Title

Status

Created

This user has no Entry subscriptions
Most Recent Approved Entries
Disclaimer
h2g2 is created by h2g2's users, who are members of the public. The views expressed are theirs and unless specifically stated are not those of Not Panicking Ltd. If you consider any Entry to be in breach of the site's House Rules, please register a complaint. For any other comments, please visit the Feedback page.
This user has no Bookmarks