All about me
Hello
I am a human, Although humans have created vast civilisations, it is debatable that they are civilised.
((5+9)*(8-5))*1=42
Lantelotus

Come to Lantelotus realm of sorcery, magic and all things medievil, explore, and conquer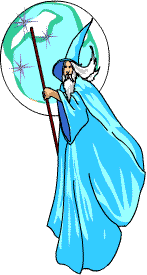 OTHER THINGS FOR YOU TO SEE
This is my fish, Fred
----BEGIN H2G2 CODE BLOCK---- Version 1.1 RGB Y-- N- SB++ A+++ P-:P+++ L- M S++ V E- PR++ P- a- B+++ TV? r D T++ nh? C m t+++ -----END H2G2 CODE BLOCK-----
-----BEGIN GEEK CODE BLOCK----- GIT d s:-- a---- C+++ U-- L--- W+++ N---- o-- W+++++ PS+ PE- PGP++++ t+++ R+++ tv? h++ G+++ DI+++++ b++++ ------END GEEK CODE BLOCK------

~ The Thingite Clivorian Ostrichsolarian Calendar ~
NoNoNovember 2005
Sodit
  Wimpy  
 Wibble 
 Thing 
  Poets  
  Doobry  
Dontbry
 
1
2
3
4
5
6
7
8
9
10
11
12
13
14
15
16
17
18
19
20
21
22
23
24
25
26
27
28
29
30
 
Conversation Title

Latest Post

Latest Reply
Title

Status

Created

This user has no Entry subscriptions
Researcher Details
Name: royalleothelion (thingite guard of the kings potty)

Most Recent Approved Entries
Disclaimer
h2g2 is created by h2g2's users, who are members of the public. The views expressed are theirs and unless specifically stated are not those of Not Panicking Ltd. If you consider any Entry to be in breach of the site's House Rules, please register a complaint. For any other comments, please visit the Feedback page.
royalleothelion (thingite guard of the kings potty) has no Friends
This user has no Bookmarks