Nick Drake - Singer/Songwriter
Created | Updated Jun 25, 2009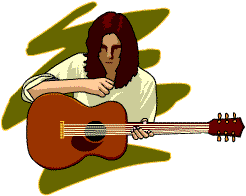 In the world of modern music, the word 'genius' is sadly overused. It regularly appears in reviews of bands that are here today, gone tomorrow, and it crops up on CD stickers in blatant attempts by the record companies to shift more units. 'Genius' is a label that is desperately in need of a sense of perspective.
Genius does not imply large record sales. Mention Nick Drake to most people, and you'll probably draw a blank; it's not a name that crops up in most parental record collections. But mention Nick Drake to people who know anything about folk music of the early 1970s, and you're likely to come across unanimous agreement that Nick Drake was, indeed, a genius.
The Troubled Troubadour
Early Years
Nick Drake was born in Rangoon, Burma (now Myanmar) on 19 June, 1948, to Molly and Rodney Drake, a middle class English couple working in the colonial lumber trade. When Nick was two-years-old the family moved back to England, settling in the little village of Tamworth-in-Arden, nestled in the countryside south of Birmingham. In his formative years Nick showed a great deal of interest in music, listening to classical music from an early age, and learning the piano when he was young.
At the Surrey prep school he attended, Nick was captain of the rugby team and did well, though a teacher's report from this time commented prophetically: 'But none of us really know him...' Nick went off to Marlborough public school aged 13, as had his father, his grandfather, and his great grandfather, and it was here that he got his first guitar and started writing songs. As there was no guitar teacher, Nick taught himself, inventing strange tunings that would help define his style and baffle students of his music for years to come. Some of the songs written during this period would appear on his first album Five Leaves Left, and in demos on the posthumous collection Time of No Reply.
After Marlborough Nick won a scholarship to attend Fitzwilliam College, Cambridge, to study English Literature. It was here that he started writing songs in earnest, but he also started slipping into a more melancholic and self-critical way of life. His skill as a songwriter and performer was gaining him a reputation among the smaller venues of the Cambridge folk circuit, and in late 1967 Nick met fellow Cambridge student Robert Kirby; Robert was studying music, and would end up arranging the string accompaniments for Nick's first two albums.
Debut Recordings
In early 1968 Ashley Hutchings, the bassist from the English folk-rock band Fairport Convention, wandered into The Roundhouse in London and caught Nick Drake's act. Impressed, Hutchings dropped a line to Fairport's manager and producer Joe Boyd, who had produced Pink Floyd's first single 'Arnold Layne' and the Incredible String Band, and who ran his own record company, Witchseason. Boyd's most famous production credit - that of Fairport's seminal Liege and Lief - was yet to happen, but in terms of meeting the right producer and the right vibe, Joe Boyd was perfect for Nick Drake.
Nick put together a demo tape for Boyd, and Boyd was so impressed he invited Nick to make an album with him as producer. The first arranger, Richard Hewson, proved not to be to Nick's taste, so Robert Kirby was called in, and the album Five Leaves Left1 was recorded and released to an unsuspecting public in July 1969.
Unfortunately for Nick, the public remained pretty unsuspecting. The music paper Melody Maker called the album 'poetic and interesting', but it failed to sell, despite being a beautiful collection of strong songs, enhanced considerably by Kirby's highly sympathetic string arrangements. Undeterred and keen to make it big, Nick dropped out of Cambridge with only one year to go - despite his father's attempts to persuade him to stay - and moved to London.
'The One Perfect Album'
In the winter of 1969 Nick shut himself up in his flat in Hampstead, writing all the songs that would appear on his second album, Bryter Layter. Back in the studio to record the album, Nick searched for perfection, rejecting the finished recordings and delaying the album's release twice. Eventually, after nine months, the album was finished and was released in 1970.
Joe Boyd and the album's engineer John Wood thought that Bryter Layter was the 'one perfect album' that they had made. Boyd was convinced it would sell and would make Nick Drake a star, but this proved not to be the case. The album only sold 15,000 copies, which was enough to please the record company, but nothing like the success Nick was hoping for. He was crushed.
Depression Takes Hold
Not long after the release of Bryter Later Boyd sold his Witchseason label to Island Records, and moved to Los Angeles to work for Warner Brothers. Boyd's move affected Nick badly, and following the disappointing sales of both his albums, Nick began to withdraw into depression. He moved out of London back to his parents, and the stories tell of how he would sit at the window all day, just staring out at the world or examining his feet, sometimes in complete darkness. Although he said he had lots of music 'in his head', he wasn't able to get it down on paper.
In 1971 his family persuaded him to see a psychiatrist who prescribed three types of anti-depressants, but Nick didn't like taking them, and gradually he stopped communicating with the world beyond the odd 'yes' or 'no'. He would keep disappearing from his parents' home without telling them where he was going, leaving them to ring round his friends trying to track him down. 'I can't cope,' he said at the time. 'All the defences are gone. All the nerves are exposed.'
The head of Island Records, Chris Blackwell, offered Nick an apartment in Spain to see if he could get the music out of his head and into a recordable form, and it worked. When he returned in October 1971, Nick called John Wood and told him he was ready to make a new album. As Wood had been instructed by Island to record absolutely anything that Nick produced, Wood invited Nick to come over. Arriving at midnight, pale and tired, Nick sat down and started playing. Some sources say the album was recorded in two hours straight, and others say two days, but whatever the reality, Pink Moon was played straight from the heart onto tape.
Most of the songs were recorded in one take, and there's almost nothing on the album except for Nick's voice and haunting guitar. Two days after the recording, Nick added some piano to the title track, but decided that there would be no more arranging; the 30-minute Pink Moon was finished and Nick had the master tape. Unwilling or unable to explain to the record company why there weren't any arrangements on the tape, Nick simply left the tape with Island's receptionist and went home; it was only later that anyone opened the package to discover Nick's new album.
Pink Moon, released in early 1972, bombed even more spectacularly than Nick's other two albums. For Nick this only added fuel to the fire, and he sank even further into his depression.
Four Final Songs
In April 1972 Nick checked himself into a local psychiatric hospital, but five months later he checked out again, far from cured. He dabbled with the idea of joining the Army, but couldn't get past the interview stage; he considered working in a recording studio, but that never happened; he decided he would be a computer programmer and got a job, but he only stuck it out for a day. All this time Nick still couldn't write music, and the incredible anger and frustration he felt at his lack of success tormented him.
Nick started to argue with friends: he fell out with John Martyn2, accusing him of selling out simply to make his records popular, and he had a go at Joe Boyd about the lack of royalty cheques and the success he felt should have rightfully been his by now. In February 1974 Nick managed to get into the studio to record four songs, including 'Black Eyed Dog', one of the rawest songs he ever recorded, and plans were mooted for a fourth album. However, Nick was having serious problems with his voice, was incredibly depressed, and suddenly decided to give up singing for good.
This decision seemed to cheer Nick up. He went to Paris and lived on a boat on the Seine for a period, and seemed to be happy with this new life. He was considering writing songs for others, and for the first time in years a ray of light seemed to be shining out from underneath Nick's dark moods.
On 24 November, 1974, Nick's mother Molly went up to his room to ask him about breakfast. Nick was lying in bed, dead. The coroner recorded a verdict of suicide, the cause of death being an overdose of the anti-depressant Tryptizol. No suicide note was found, and it's unlikely that we'll ever know whether this was an intended suicide or an accident: Nick was an insomniac and used to use Tryptizol as a way of getting to sleep, and the family never believed he took his own life. The only clue was the copy of Le Mythe de Sisyphe by Albert Camus that Nick had brought back from Paris for his mother; on the surface it is a book about suicide, but the book is a coherent argument against taking one's life. Whatever the reality of Nick Drake's death, there's no doubt that it robbed the world of a prodigious and highly unappreciated talent - unappreciated, at least, by the masses3.
Nick's Albums
The three albums Nick released during his life are all highly recommended. If you are new to Nick Drake, then Way to Blue: An Introduction to Nick Drake is an excellent buy; otherwise the wonderful Fruit Tree boxed set collects the first three albums plus Time of No Reply, together with a beautiful booklet containing Nick's life story and all his lyrics (which aren't printed in the CD booklets for the first three albums).
There's also an album of early home recordings that aren't included on Time of No Reply called The Complete Home Recordings, and although the quality is not that good, it is, after all, still Nick Drake.
All Nick's albums are available from Island Records, except for The Complete Home Recordings which is on the Nixed label.
Five Leaves Left (1969)
Considering Nick was just 21 when he recorded Five Leaves Left, this is an amazingly assured and mature debut. The lyrics to almost all Nick Drake songs are melancholy, but Robert Kirby's strings and Nick's smooth, almost jazzy vocals are surprisingly uplifting.
The album starts with the masterful 'Time Has Told Me', in which Danny Thompson4 and Richard Thompson5 (no relation) add a depth to the song that's almost at odds with the lyrics. 'River Man' is another gem, demonstrating Nick's love of lyrics about the seasons and nature. Further beauty can be found in 'Fruit Tree' and the jaunty 'Saturday Sun' that rounds off the album, the former containing the telling lyric:
Fame is but a fruit tree
So very unsound.
It can never flourish
'Til its stalk is in the ground.
Five Leaves Left is a gorgeous album, and showcases Nick Drake in a relatively upbeat mood, but without the extra production on Bryter Layter or the stark raw power of Pink Moon. If you like Van Morrison's Astral Weeks, early Donovan, or Tim Buckley's Happy Sad, you'll fall in love with Five Leaves Left.
Bryter Layter (1970)
Easily Nick's most commercial album - which could explain the shock he felt at its lack of success - Bryter Layter saw more session musicians providing a more varied texture to Nick's songs. Although the lyrics are still pretty emotional, the musical backdrop is almost upbeat, and for many, Bryter Layter is Nick's most accessible work.
The Fairport Convention connection was explored more fully on this album, with Dave Mattacks providing drums on five of the ten tracks, and Dave Pegg providing bass on all but one track. Richard Thompson also returned to provide lead guitar on 'Hazey Jane II', and other notable musicians included John Cale playing viola and harpsichord on the haunting 'Fly' and celeste, piano and organ on 'Northern Sky', and Lyn Dobson and Ray Warleigh adding flute to two of the three instrumental tracks on the album.
For those who adore the stripped-down, raw Nick Drake of Pink Moon, Bryter Layter can be a little overwhelming, with its jazzy horn sections and jaunty percussion. But this is an assured album from an artist not yet brought low by his depression, and it's a testament to the excellent production and engineering work that it sounds as fresh today as it did in 1970.
Pink Moon (1972)
Definitely Nick's starkest album, and a creature of rare beauty, Pink Moon takes no prisoners; where Nick's lyrics weren't exactly joyous on his first two albums, here the lack of any additional arrangements over his voice and guitar (bar some piano on the title track) presents them in an incredibly raw state. It's haunting, delicate, and impossibly beautiful.
At only 30 minutes long, and with three of the songs dating from some years before - 'Parasite' and 'Place to Be' were written in 1969 and 'Things Behind the Sun' had been considered but rejected for Bryter Layter - Nick's difficulty in writing songs through his depression is obvious. But every single song is a gem, with the highlights being 'Pink Moon', 'Which Will' and the incredible 'Things Behind the Sun'.
Pink Moon is simply a stunning album, though don't play it at a party - at least, not if you want it to continue.
Time of No Reply (1986)
This posthumously-released collection of home recordings, demos and the last four songs Nick recorded is patchy in places, but contains some brilliant songs.
Seven songs from the sessions for Five Leaves Left are included, most of which have no arrangements added, giving the songs a raw element more associated with Pink Moon than with Five Leaves Left. These include 'Time of No Reply', a great example of Nick's distinctive and highly crafted guitar style; it's hard to believe that this is one man playing one guitar, the picking is so complex. Nick often used bizarre tunings on his guitar, and this song demonstrates how effective they were.
There are three home recordings - two from 1967/1968 and one from 1969 - that are interesting, but the highlight has to be the inclusion of Nick's last four songs, recorded in February 1974. His voice is almost inaudible on 'Black Eyed Dog', probably the most harrowing song he ever recorded; it's even more chilling when you consider that eight months later, Nick would be dead.
Nick's Legacy
As is the case with many talented artists who don't make it big in their lifetime, Nick Drake's music is constantly being discovered by students of music, and his influence is often cited by major musicians. Although Nick Drake is destined to remain as commercially undervalued as the likes of Syd Barrett and Richard Thompson, his legacy is undeniably important, and artists such as Tom Verlaine (Television), Robert Smith (The Cure), Peter Buck (REM), Jackson Browne, Paul Weller and Elton John have told of the influence Nick's music had on them.
As Joe Boyd said: 'People, once they sit down quietly and listen to a Nick Drake record, very rarely lose interest after that.'
Nick Drake Websites
Compared to better-known musicians, there aren't that many websites dedicated to Nick, but the best ones are most definitely labours of love. The following sites contain a wealth of information about the man and his music, and provide plenty of links to other sources.
The Nick Drake Files - Lovingly crafted, this shrine to Nick contains a discography, lyrics from his songs, interviews with Nick and with those who knew him, a Nick Drake A-Z, news and links. Highly recommended.

Nick Drake World - Another well-constructed website, containing loads of information about Nick and his music. This site is, at the time of writing, constantly being extended, and is a great place to visit.
1The title Five Leaves Left is probably a reference to the reminder that appears in a packet of cigarette papers when there are only five leaves left.
2Himself an artist of stunning talent, John Martyn had been friends with Nick since they'd met on the folk circuit. The title track from John's seminal 1973 album Solid Air was written by John following an argument between himself and Nick during Nick's downturn; Danny Thompson's bass on that track is particularly amazing (Danny was the bassist on Five Leaves Left).
3Indeed, only Sounds published an obituary, and a late one at that...
4Danny Thompson, at this stage a member of the British folk group Pentangle, would become a highly respected bass player, contributing amazing double bass to John Martyn's seminal album Solid Air.
5Richard Thompson, another hero whose critical acclaim is louder than his commercial success, was at this time a member of Fairport Convention. His guitar work is simply beautiful; anyone who has heard Fairport Convention's early work (especially Liege and Lief) will understand why the combination of Richard Thompson and Nick Drake works so well.