Herge's Adventures of Tintin
Created | Updated Jan 13, 2011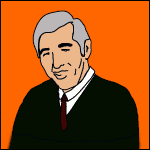 'Hergé' was born on 22 May, 1907 in Etterbeek, a suburb of Brussels, in Belgium. His full name was Georges Remi - his nom de plume comes from the reverse of his initials: RG - HERGÉ. Clever, non?
After leaving school, he started work at the daily newspaper Le XXe Siècle (The 20th Century) in the subscriptions department, before gaining the trust of the editor and moving into what we would now call 'graphics' - assisting with photography, illustration, typesetting, diagrams and portraits. He was given responsibility for 'Le Petit Vingtieme' ('The Little Twentieth') - a section of the newspaper designed for children. Tintin first appeared on 10 January, 1929, in a story entitled 'Tintin in the Land of the Soviets', which had more in common with subsequent post-war cold war propaganda than Hergé's later work.
In 1934, a meeting with a young Chinese student, Chang Chong-Chen, changed Hergé's attitude to his work. Chang taught Hergé about Chinese culture, art, literature and drawing styles, and this helped him to break away from the rather crude racial stereotypes that were present in his earlier work, particularly in 'Tintin au Congo' ('Tintin in the Congo'). From then on, Hergé was determined to get the details of the backdrops and locations of Tintin's adventures absolutely right, down to the smallest detail. For example, in 'The Blue Lotus', every Chinese character and street sign is correct. All of the deep sea diving equipment in 'Red Rackam's Treasure' is copied faithfully from photographs. When set in real countries, Tintin adventures also portrayed the political mood of the time.
Chang appeared as a character in several Tintin stories as Tintin's best friend. Tintin saves him from drowning in 'The Blue Lotus' (1936), and then goes searching for him in 'Tintin in Tibet' (1960). This search mirrors Hergé's own search for his friend after they lost contact when Chang returned to China to pursue an artistic career. In the real world, Hergé had an emotional reunion with Chang in 1981.
From Comic Strips to Books, From Books to Films...
After the publication of the third Tintin story, 'Tintin in America', in which our hero takes on gangsters, and witnesses American Indians being driven from their land, each Tintin story was published as an 'album' after it had finished its run in the newspaper. Many of the newspaper cartoon strips had to be re-drawn and coloured to fit a standard format of 64 full-colour pages.
After World War Two, new stories were published in weekly installments in Tintin magazine, and in 1950, the Hergé Studios were formed by Hergé with ten colleagues to undertake pedantic and painstaking research into every last detail to try to ensure total accuracy1. Many more books were produced in the 1950s and 1960s, at the rate of about one a year, though the research is said to have taken an average of four years per book.
Several attempts were made to make films of Tintin's adventures. A 1947 version of The Crab with the Golden Claws was made using stop-motion animation with puppets, and bankrupted the director. Hergé wrote to Walt Disney about animating Tintin, but his letters were never answered. The late 1950s saw the release of two live-action film versions starring Jean-Pierre Talbot, which translate the essence of Tintin to the big screen. Steven Spielberg acquired the film rights in the 1980s, but nothing ever came of it.
Animated Tintin programmes had their UK TV debut in 1962, with frustratingly-short five minute episodes with cliffhanger endings. The narration was done in a peculiar mid-Channel accent that was neither Belgian nor English. Five books were adapted for the small screen: The Crab With The Golden Claws, Star of Mystery, Red Rakham's Treasure, Black Island, Objective Moon and The Calculus Affair. French TV produced longer versions of twenty of the books in 1992, which have been broadcast in over fifty countries. These are highy regarded by most Tintin fans, as they stay faithful to the original story and capture the spirit of the cartoon strip.
On 3 March, 1983, Georges Remi died in the Saint-Luc clinic in Brussels. Although the not-for-profit Hergé foundation looks after his work and his legacy, and authorises appropriate commercial use and adaptation of his work, Hergé forbade the production of any further Tintin books. At the time of his death, he was working on Tintin and the Alpha-Art, which was published in an unfinished form in 1986. There is much discussion among 'Tintinologists' about what Hergé intended, and the identity of the mysterious 'Akass'.
Hergé, Tintin and Politics
The Tintin books have not been free of controversy. They have been widely criticised for using crude racial stereotypes, sexism and promoting animal cruelty. Hergé later described the first two Tintin novels as a 'sin of youth' and said '...I am not trying to excuse myself. I admit that my early books were typical of the Belgian bourgeois mentality of the time.'2 The same could, perhaps, be said of all of the Tintin books. Although attitudes have changed for the better, it seems to this Researcher that Hergé at least tried to understand the places and the people that he wrote about, and was on the 'progressive' side of most arguments. Indeed, there was even a debate in the French Parliament about the politics of Tintin, with both the left and the right trying to claim him for their own!
Hergé has also been criticised for continuing to draw cartoons for newspapers controlled by the Nazi occupiers during World War Two. It has been said that his cartoons encouraged people to buy the newspapers, and that he changed his subject matter to suit the Nazi agenda. The extent of Hergé's culpability is open to debate, though it is clear that it would have taken a lot of courage to refuse to work for the Nazi invaders. However, it is Tintin, not Hergé, who is the hero.
Tintin's Companions
Throughout his travels Tintin met many companions, from the ever-present Snowy to the unbearable insurance salesman Jolyon Wagg. Each had their own set of quirks and characteristics. You can find a list of the names of all the characters in twenty eight different languages here, if you're really interested.
Tintin3 - The character around whom all of the stories are based. Tintin is a reporter and an all-round do-gooder, and has often been compared to a boy scout. Drug smuggling, fighting the Mob and tackling forgery are all within his scope, although he does surprisingly little work on journalism. Tintin himself is a bit of an enigma - nothing is known about his family, age or even his first name! He shows no romantic interest in women (or men), and has no remarkable characteristics, apart from a very odd dress sense.

Snowy (Milou) - Tintin's faithful fox terrier; wherever his master goes, Snowy is sure to follow (including to the moon!). He saves Tintin's life on several occasions, although he is tempted by whisky. Snowy is only called Snowy in the English version - Milou was apparently the name of Hergé's first girlfriend. Snowy's role is much greater in the earlier books.

Captain Haddock (Capitaine Haddock) - President of the Society of Sober Sailors (and at the same time a great fan of whisky), Captain Haddock bears the brunt of a variety of misfortunes. As a sailor, he constantly swears, although for some reason he has an obsession with barnacles and typhoons. Some of his choicest curses can be found here. As a result of some uncharacteristic good fortune, he later becomes the owner of Marlinspike Hall.

Thomson and Thompson4 (Dupont et Dupond) - At first, these near-identical policemen were following Tintin for suspected drug-running, but on his exoneration they became two of his most frequent companions. Ever the subjects of mistakes and all forms of bad luck, Thomson and Thompson are the clowns of the Tintin stories. They are fans of bowler hats, walking sticks and precision, and are very careful with their wallets. It is not clear whether or not they are related - they appear identical, but have slightly different names, both in French and in English.

Professor Calculus (Tryphon Tournesol) - Professor Calculus met Tintin while on a voyage to search for lost treasure. He is the creator of a whole range of weird and sometimes dangerous inventions, including an odd, shark-shaped submarine, a hypersonic weapon and a nuclear-powered space rocket. He is very hard of hearing, but mention 'acting the goat' to him and you're in serious trouble.

Nestor - Nestor is the butler of Marlinspike Hall and is loyal to his employer. Unfortunately his first employers were the infamous Bird Brothers, but despite this he was forgiven by Captain Haddock. As the only member of staff in the country house he is indispensable.

Chang - An orphan who once helped Tintin on a visit to China, where Tintin became a devoted friend to him. Chang was once the victim of a plane crash from which he was only saved by the yeti.

General Alcazar - Tintin encountered Alcazar after barely escaping from a firing squad in one of the many civil wars in San Theodoros. He is the leader of one of the two revolutionary groups in the country, the other being that of his arch rival General Tapioca. Alcazar and Tapioca are constantly swapping control of the country, with their vanity and lust for power being almost indistiguishable. Although younger readers may have missed it, this was biting political satire on the situation in much of South America at the time.

Bianca Castafiore: - This opera singer appears often in Captain Haddock's life despite his attempts to avoid her. She is a powerful singer, but rather typecast with the 'Jewel Song' from Faust. Always at her side are her quiet maid Irma and her gambling pianist Wagner.

Doctor Ridgewell - One of the world's most famous explorers, and the first outsider to meet peacefully with the Arumbaya tribe, who live in the forests of San Theodoros. He has chosen to leave civilisation to live in the forest. Ridgewell is master of the blowpipe, but unable to teach the Arumbaya people even to play golf.

Abdullah - A prankster who can age his carers in weeks. Despite owing his life to Tintin for saving him from Doctor Müller, he still continually plays tricks. Abdullah is adored by his father (a Sheikh in the country of Khemed) but dreaded by Captain Haddock and Nestor.

Jolyon Wagg - An insurance salesman for Rock Bottom Insurance, this optimist is always turning up at unexpected moments. None more so than when (as leader of the band for a charity concert party The Jolly Frollies) he turned up in the middle of the South American rainforest in a tourist bus.

Oliveira da Figueri - An incredibly successful salesman who chooses the most unlikely places to set up shop, quite literally able to sell skis in the desert. He can tell stories that last for hours, but is always ready to help in an emergency.

Skut - An Estonian pilot who attacked Tintin and Captain Haddock in the Red Sea. Despite not always knowing what is happening around him he always tries to do what he thinks is right.
The Adversaries
Tintin was not liked by all the people he met. The leaders of the crime rings that Tintin broke sometimes came back for revenge and became his sworn enemies:
Rastapopoulos - Possibly Tintin's deadliest enemy. He started out as a movie director who, in his secret life, was the leader of a mysterious hooded band, but on its infiltration by Tintin he was forced out of his rich lifestyle. He tried his hand at the slave trade in the Red Sea before trying to regain his fortune by stealing that of another (the infamous millionaire Mr Carreidas). All of his schemes were foiled by Tintin and his friends. He will try anything for revenge.

Allan - Many of Tintin's foes used other people to do their dirty work, and Allan was one of those who did it for them. Most commonly he was involved in drug smuggling, but he tried his hand at almost anything. As first mate aboard the Karaboujan he kept Captain Haddock drunk on whisky so as to use the ship to smuggle opium for Omar Ben Salaad. He later became Rastapopoulos' right-hand man.

Colonel Sponsz - A high ranking member of the Bordurian army who became involved with Tintin after kidnapping Professor Calculus. He also later attempted revenge by assisting General Tapioca in a plot to kill Tintin. He is fond of surveillance rather than confrontation, preferring to hire other people to carry out his orders.

Doctor Müller - This corrupt doctor was the leader of a forgery ring on the remote Scottish Black Island, and owner of a mysterious gorilla-like creature called Ranko designed to frighten away curious sailors. He returned later (after having grown a new beard) in an attempt to overthrow the ruling Sheikh of a region rich in oil. He will do anything, including taking hostages, to save himself from arrest.

General Tapioca - The enemy of General Alcazar. These two men are battling for control of San Theodoros, but there is very little difference in the way that they run the country. He is more ruthless than Alcazar, plotting to murder Tintin and his friends, but if Tintin had met Tapioca first then he may have chosen to side against Alcazar.

Frank Wolff - Wolff is not actually a bad person, but he became addicted to gambling. His creditors were able to use this to force him to help in a plot to steal Professor Calculus' moon rocket. Despite betraying Calculus' trust and assisting Colonel Boris in this, he is redeemed when he saves Tintin and his friends' lives.

Colonel Boris - King Ottokar of Syldavia trusted this man with his life and even promoted him to the position of aide-de-campe. This trust was misplaced, as the Colonel was in fact involved in a plot to topple the monarchy, allowing an invasion by Syldavia's neighbour Borduria. Tintin gained a medal in foiling this plan. Colonel Boris is ruthless and does not hesitate to kill. He sought revenge by trying to seize professor Calculus' rocket, but was stopped by his co-conspiritor Wolff.

Pablo - Essentially a mercenary, Pablo is not actually Tintin's enemy. In fact he saved Tintin from General Alcazar when he was to be shot for espionage. However, he was later involved in a plot with General Tapioca and Colonel Sponsz in an attempt to murder Tintin and his friends. For this he could have be thrown in prison, which was only prevented by Tintin's generosity.
Click here for more information about the characters.
The Books
The official Tintin website contains a good summary of each of the Tintin books. Follow the link to 'The Adventures of Tintin'.
Tintin in the Land of the Soviets (1930)
Tintin in ihe Congo (1931)
Tintin in America (1932)
Cigars of the Pharaoh (1934)
The Blue Lotus (1936)
Tintin and the Broken Ear (1937)
The Black Island (1938)
King Ottokar's Sceptre (1939)
The Crab with the Golden Claws (1941)
The Shooting Star (1942)
The Secret of the Unicorn (1943)
Red Rackham's Treasure (1945)
The Seven Crystal Balls (1948)
Prisoners of the Sun (1949)
Land of ohe Black Gold (1951)
Destination Moon (1953)
Explorers on the Moon (1954)
The Calculus Affair (1956)
The Red Sea Sharks (1958)
Tintin in Tibet (1960)
The Castafiore Emerald (1963)
Flight 714 (1968)
Tintin and the Picaros (1976)
Tintin and the Alpha Art (unfinished)(1986)
1For an example of the breathtaking attention to detail, see the offical Tintin website and follow the link to 'The Dossiers' and then 'Erring in Scotland'.
2Source: http://easyweb.easynet.co.uk/~leifc/tintin/.
3Pronounced 'Tan-tan' in French.
4Thomson's the one with a pointed moustache, whereas Thompson has a rounded moustache. Thomson and Thompson were the inspiration for the 1980s pop group 'Thompson Twins', even though there were three of them and none was called Thompson (or indeed Thomson).