What's hot, what's not
Created | Updated Nov 18, 2012
Words, words, words. That's what we're made of. Herewith some of my thoughts on what we're doing with them.
Writing Right with Dmitri: What's Hot, What's Not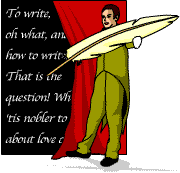 People who work in marketing, Public Relations, and advertising make their living by sounding convincing about the most ridiculous things. For instance, it's their job to persuade you that whatever bit of nonsense is going on right now is the best, most desirable, most important bit of nonsense in the whole, amazing history of the universe. And often, even though you know it's not so, you play along. After all, you wouldn't want to be left out.
It's that way with the fiction-and-essay-writing-and-reading crowd, as well: we're often convinced that the latest is also the best. You want a cure for that? Read the best-sellers of the past. Not only will you frequently be surprised at what subjects readers in the 19th Century were interested in, but you'll also wonder whether it's really that important to keep your finger on the public pulse.
Okay, it's true that some of the best-selling books of the 19th Century are still read today, but not by any means all of them. Have you ever read Uncle Tom's Cabin? You've heard of it, sure, but have you read it? I have, and I do not recommend the exercise. It was the best-selling book of the 19th Century, after the Bible. The prose will make you want to bathe your eyes in something soothing. Laudable sentiments, unfortunate syntax. The interesting thing to note is that Uncle Tom's Cabin was a best-seller because of its subject – it dealt with a burning contemporary issue – and because it appealed to the sense of drama of the time. Say, 'Eliza on the ice floes' to a Victorian. They'll know what you mean.
The funny thing is, when you come to find out what readers used to like, well. . . it's not all page-turning trash. In the 1890s, they seemed to be rather thoughtful. Of course there needed to be some action, but it looks like readers were willing to put in some work, as well, if the subject was worthy.
Here are some of the best-sellers of the past, just from the United States. You'd be surprised.
A quote from David Harum, just so you get a sense of the style:
David opened his paper so as to hide his face, and the corners of his
mouth twitched as he asked in return, "Wa'al, what's the deakin sayin' now?"

"He's sayin'," she replied, in a voice mixed of indignation and apprehension, "thet you sold him a balky horse, an' he's goin' to hev the law on ye." David's shoulders shook behind the sheltering page, and his mouth expanded in a grin.

"Wa'al," he replied after a moment, lowering the paper and looking gravely at his companion over his glasses, "next to the deakin's religious experience, them of lawin' an' horse-tradin' air his strongest p'ints, an' he works the hull on 'em to once sometimes."

The evasiveness of this generality was not lost on Mrs. Bixbee, and she pressed the point with, "Did ye? an' will he?"

"Yes, an' no, an' mebbe, an' mebbe not," was the categorical reply.
And they told you not to write dialogue in dialect. Pah!
So what do we learn from this list?
Fortune is fickle. Today's best-seller is tomorrow's trivia question.
People back in the Reading Age read. They didn't think in soundbites.
It's easier to 'write what you know' than you think. The variety of interesting topics is broad.
If you make it interesting, they will read.
Or something like that. Anyway, aren't you glad we still have virtual libraries? We have a lot of reading to catch up on. Maybe I can steal a few tricks from Mr Sienkiewicz. He was translated into a lot of languages. . .
Writing Right with Dmitri Archive