John Ridgway - Save the Albatross Voyage 2003-4
Created | Updated Nov 24, 2005
PREVENTING THE NEEDLESS SLAUGHTER OF THE ALBATROSS
Contents | Photos | Crew |Log | Press | RSPB
John Ridgway MBE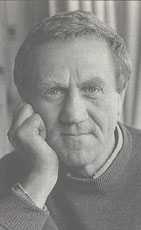 Born in 1938, I was educated at the Nautical College, Pangbourne before joining the Merchant Navy at the age of eighteen. After a short spell at sea I began National Service with the Royal Engineers before joining the Royal Military Academy Sandhurst, where I became Captain of Boxing. In 1958 I was commissioned into the Parachute Regiment. In 1964 I married Marie Christine, daughter of Air Marshal Sir John D'Albiac and left the Army. We moved to the far North West Highlands of Scotland to begin our life's work together, living in an old stone croft house by the sea loch A Chadh-fi at the foot of the Foinaven Ridge. We have two daughters, Rebecca and Elizabeth and two grand children, Molly and Hugh.
I rowed across the North Atlantic with Chay Blyth in 1966.
We opened the John Ridgway School of Adventure in 1969. It has become our life's work. A founding Principle has been to "Leave People and Places better than you find them" and over the past 33 years, some 12,000 people have attended our courses. Teambuilding clients have included: Axa, BBC, Bombardier, BT, Energis, IBM, MMO2, MOD, Schroders.
Together we have made journeys on mountain, ocean or river during a part of nearly every other winter. The Amazon, Patagonia, Spanish Sahara, Himalayas, China, Peruvian Andes, and the Southern Ocean have given us many lessons.
We have run the New York marathon twice together. Together with Instructors from the School and with Rebecca and Elizabeth, we have sailed to Antarctica via Polynesia and Peru, as well as to the West coast of Greenland and America.
Sign The Petition!
Back to the Crew on English Rose V1

Back to the Contents page