Zarquon's Singing Fish!
Hello , welcome to my page!

(1 + 8 + 2 - 8) x 2 x 7 = 42
1 x 82 - 8 - (2 x 7) = 42
I'm a Quaker
and a Sufi
or vice versa. I'm also interested in Advaita Vedanta and in particular Ramana Maharshi's teachings. I'm also interested in Buddhist teachings. I teach T'ai Chi and Qigong
in my workplace and like singing
and dancing - mainly peace dancing. I used to ride a Triumph motorcycle, first a Tiger Cub, then briefly a Bonneville.
I once almost climbed Mount Kilimanjaro
, with the Experiment in International Living but failed to get to the top because of mountain sickness
. I did a Reiki I course, so now I've got hot hands!
I used to be a Scout, an ACE and a Subeditor. I'm also Muse of Peacedancing
The Musehome and Keeper of Witches, Angels and Road Safety Officers, 200th Zaphodista and Minister for Rigidly Defined Areas of Doubt and Uncertainty and member of the h2g2 Vegetarian Society.
H2g2 Winter Party Pictures 2004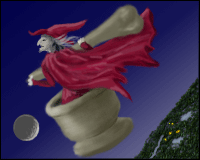 Coming up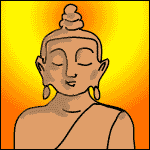 Entries in Progress
Subscriptions
Title
Status

Created

This user has no Entry subscriptions