Con...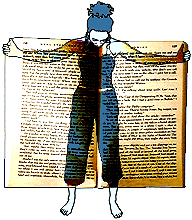 I've always wanted to write. But never been sure of what to write about. But here we all get a chance to try and write something. Popcorn or cinema or gardening and snails. Is there an entry on snails? Maybe I should write one, second thoughts maybe not. Anyway I must find something new to write about, maybe something serious this time. I've sodded around here for long enough. I'll try and come back here more often. I haven't got internet access at work though, so it makes it a bit more tricky.
Messages left for this Researcher

Posted
Conversation Title

Latest Post

Latest Reply

No Posting

No Posting

No Posting
Title

Status

Created

This user has no Entry subscriptions
Most Recent Approved Entries
Disclaimer
h2g2 is created by h2g2's users, who are members of the public. The views expressed are theirs and unless specifically stated are not those of Not Panicking Ltd. If you consider any Entry to be in breach of the site's House Rules, please register a complaint. For any other comments, please visit the Feedback page.
This user has no Bookmarks