magickmark
Researcher U1217966
(1*2+1)*7+9+(6+6) = 42

Hi welcome to my humble page.
My name is Mark. I am a massive H2G2/Douglas Adams fan, way back to the orginal radio shows (showing my age).
I also like Pratchett, Tolkin and Lovecraft.
I work in IT.
I am the Keeper of All Things Fortean, The Dark Wisdom of Cthulhu, The Old Ones and The Way.
----BEGIN H2G2 CODE BLOCK----
Version: 1.1
RGB Y-- N SA+ A+ P-P L M S- V E- PR- p- a- B+++ TV++ r++ D T nh C+ m t+++
-----END H2G2 CODE BLOCK-----

Thats all for now, so lets have a little dance.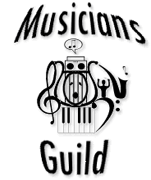 I feel should also add the fact that I play guitar, you can find out more at www.rockabillyhaven.com
Hey guys, I've found some cool new links, take a look:
Are you there Marvin?
Has our favorite andriod found a new home? Go to:
And then follow the link to 'Artificial Intelligence".
Need a new house?
Could the be the loudest estate agents in the galaxy?
http://www.hotblackdesiato.co.uk/page/homepage
The Meaning of LIFF
Lets get those name places to work
Go look, be amazed, let me know what you think.
Help solve the ultimate answer
Why waste time trying to find life 'out there' when you could be helping to solve the biggest answer of them all? Why not donate your spare computer time to Deep Thought.
Have fun.
Messages left for this Researcher

Posted
Conversation Title

Latest Post

Latest Reply

No Posting

No Posting

No Posting

No Posting
Title

Status

Created

This user has no Entry subscriptions
Most Recent Approved Entries
This user has not written any Approved Entries.
Disclaimer
h2g2 is created by h2g2's users, who are members of the public. The views expressed are theirs and unless specifically stated are not those of Not Panicking Ltd. If you consider any Entry to be in breach of the site's House Rules, please register a complaint. For any other comments, please visit the Feedback page.
magickmark has no Followers
This user has no Bookmarks