Cloviscat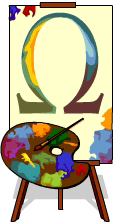 I'm not really around any more.
I joined hootoo in 2000, and I stayed around for a few years because it was sticky. A year or more of being at home with my baby daughter, and it was still sticky, but then I came unstuck.
Why? Maybe I'd moved on more than the site. Maybe the site had moved more than I did. I'd been a Scout from the moment the scheme started - almost from the moment I joined. Staff changes meant that I found being a Scout wasn't as responsive and rewarding, and it tailed off from there.
I've had some great times here, made some good friends and feel I've done some good work. I hope that people are still having that level of reward.
Goodbyeeee!
Messages left for this Researcher

Posted
Conversation Title

Latest Post

Latest Reply

No Posting
Title

Status

Created

This user has no Entry subscriptions
Most Recent Approved Entries
Disclaimer
h2g2 is created by h2g2's users, who are members of the public. The views expressed are theirs and unless specifically stated are not those of Not Panicking Ltd. If you consider any Entry to be in breach of the site's House Rules, please register a complaint. For any other comments, please visit the Feedback page.
This user has no Bookmarks