Notahe

1-7+12+(6×6)=42

A little about me
My purpose in life is to pootle around h2g2 sharing

and
s with all I encounter.
I am the Keeper of
s and real

If you haven't claimed your Keeper's title yet then follow the
Favourite authors =
Robert Rankin
,
Douglas Adams
,
Bill Bryson
, and I've just discovered the joys of
Tom Holt
.
Favourite road sign = no through road
Favourite

= G#
Favourite smiley =

---

Need some assistance? Why not ask one of these helpful people?
---
---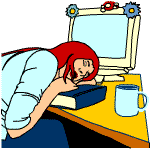 Useful StuffBlobsPicturesGuideML ClinicNamed Entries
The My Friends List Bit2legsAlienTouristAngelfeetBosselKelliracOrmondroydPhreakoStu The GnuTubevogonpoetWillemWrinkled RockerZarquon's Singing Fish
My Links BitThe H2G2 PostH2G2 AnonymousThe Campaign For The Return of Debonair HeroesThe Freedom From Faith FoundationNew Researchers' CentreNew Researchers' ListThe Official h2g2 Winter 2002 PartySATSOur Vital StatisticsThe Queen Fan ClubCamelotResearchers' BirthdaysKeepers
---

A new and useful gadget letting me see my conversations
---
Infinite Improbability Drive
---
Do you find that you get to a point during the day when life is almost unbearable, but alas, no internet access is available? Does the thought of 24hrs without H2G2 fill you with dread?
Then pop along to
H2G2 Anonymous - THE support group for H2G2 addicts
Do you long for the days when men were real men, women were real women, and small furry creatures from Alpha Centauri were real small furry creatures from Alpha Centauri?
Then glide elegantly along to
The Campaign For The Return of Debonair Heroes
and show your support for this worthy cause.
I have also found true happiness by adopting a fish from
Fish Adoption Scheme(FAS)
Now we have a
I will always know where it is.
Anyone passing through, who reads this, please buy me a

and make me a very happy bod
Messages left for this Researcher

Posted
Conversation Title

Latest Post

Latest Reply

No Posting
Title

Status

Created

This user has no Entry subscriptions
Most Recent Approved Entries
Disclaimer
h2g2 is created by h2g2's users, who are members of the public. The views expressed are theirs and unless specifically stated are not those of Not Panicking Ltd. If you consider any Entry to be in breach of the site's House Rules, please register a complaint. For any other comments, please visit the Feedback page.
This user has no Bookmarks