Miranda (Make tea! Yes, Cissdur, it's still me)
Researcher U178876
Hello! Hello!!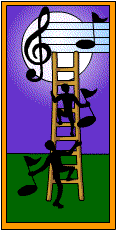 Hi, my name is Miranda, and this is my towel:
I play the
cello
a lot, so naturally I'm a member of the
H2G2 Musicians' Guild
and the
Symphony Orchestra
.
I also have the honor of being Muse of Contemporary Music.

Feel free to visit the
Musehome
! Or why not (while you're in the neighbourhood) take a look in at the
Iris Café
?
In addition I hold the post of
Keeper
of E minor and Himalayan
Tea
.
Sometimes I drink tea with the person known here as
Cissdur
.
If it's ice tea, my brother
Vintermann
might be persuaded to join us!
Where I live, we eat weird things. Such as
lutefisk
.

Here's how to find out where I live:
1)Get a Map of the World or a globe. Doesn't matter which.
2)Find the Northern Polar Circle on this map (or globe).
3)Trace it until you reach the coast of
Norway
.
And if you really want to know: some
facts
.
Messages left for this Researcher

Posted
Conversation Title

Latest Post

Latest Reply
Title

Status

Created

This user has no Entry subscriptions
Researcher Details
Name: Miranda (Make tea! Yes, Cissdur, it's still me)

Most Recent Approved Entries
Disclaimer
h2g2 is created by h2g2's users, who are members of the public. The views expressed are theirs and unless specifically stated are not those of Not Panicking Ltd. If you consider any Entry to be in breach of the site's House Rules, please register a complaint. For any other comments, please visit the Feedback page.
This user has no Bookmarks