PaulBateman
Researcher U179945
Greetings and Welcome
Hello, , and welcome to my personal space.

I've joined as a researcher, under the nickname of Das Mouldy Sandwich. The reason for this is that it was the name I used to write under for the Mostly Harmless when I was a member of ZZ9 Plular Z Alpha all those years ago.

An aspiring Douglas Adams, James Joyce or Agatha Christie? If you enjoy writing and want others to see it and make comments, why not join the h2g2 writer's group? This allows you to make contact with other scribblers and send material via a Yahoo site without your work having to be posted on h2g2 and become BBC property.
If you're a University student, perhaps you'd like to add your name to The h2g2 University Nexus.
Since I joined h2g2 I have become the Extended Visiting Professor of Mousetrap Avoidance - I am not extended (oh, er, Missus), my visit is - at the University of Mice - not bad going for someone who hasn't finished his PhD yet - and at the moment doesn't look like he will.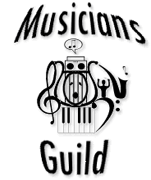 I am now a MuG. The Musician's Guild page can be found here . Entries concerning music can also be found here . I have a small entry here which I'm quite chuffed about.
Space is big, really big. That means there are big phenomina to observe which means there's big science to discover, learn, advance. The vastness of space seems to mirror the vastness of human possibilities and dreams for the future. Space is big and it has the power to make us think big. Join the h2g2 astronomical society, the members' page of which can be found here

.

Live in the South of England? Find it far too expensive? Whinge about it here at the Wessex Researchers Group or just simply and meet other researchers in this area.
And now for some brief history of me: I was born in 1977 on the island of Bougainville which is part of Papua New Guinea. At one time this island was home to one of the worlds largest opencast copper mines. My father used to work in the power station which supplied electricity to the mine. I left Bougainville in 1988 and moved to Swansea. In 1990 I then moved to the United Arab Emirates due to my father's work. I returned to Swansea to take my A-levels in 1994 and then went to the University of Nottingham in 1996. I graduated in 2000 with a MSci in Biochemistry and Biological Chemistry. I am currently a PhD student at the University of Reading looking at the Molecular Mechanisms Underlying the Effects of Dietary Fattys Acids on Chylomicron Synthesis and Composition. Perhaps in future entries I may write about dietary issues and heart disease unless I can think of something that may be slightly more interesting.
PS - 1+7+9+(9-4)x5=42
Conversation Title

Latest Post

Latest Reply

No Posting

No Posting

No Posting

No Posting

No Posting
Title

Status

Created

This user has no Entry subscriptions
Most Recent Approved Entries
Disclaimer
h2g2 is created by h2g2's users, who are members of the public. The views expressed are theirs and unless specifically stated are not those of Not Panicking Ltd. If you consider any Entry to be in breach of the site's House Rules, please register a complaint. For any other comments, please visit the Feedback page.
PaulBateman has no Friends
This user has no Bookmarks