The Studio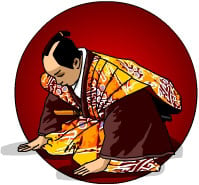 Welcome to The Studio. My name is Sri, and I'm the artist in residence here at h2g2.
A little something about the creature behind the screen...
I'm Australian (I grew up there), and American (by parentage) and I've been living in London for 10 years. I was born in Indonesia, and lived in both Holland and England as a littl'un. Obviously I like art, illustration and animation

. And I love science - especially physics.

And...I like relaxing

, playing and ruminating in the company of good folk
.
If you want to add some visual spice to your page or conversations, check out the links below...
Check out the h2g2 Picture Library, where you can search our image database for pictures to use in your personal space.
And, if you want to use some smileys to liven up your conversations, pop along to the h2g2 Smiley Page for a bunch of wonderful little creatures to choose from.
Messages left for this Researcher

Posted
Conversation Title

Latest Post

Latest Reply

No Replies

No Replies
Title

Status

Created

This user has no Entry subscriptions
Most Recent Approved Entries
Disclaimer
h2g2 is created by h2g2's users, who are members of the public. The views expressed are theirs and unless specifically stated are not those of Not Panicking Ltd. If you consider any Entry to be in breach of the site's House Rules, please register a complaint. For any other comments, please visit the Feedback page.
This user has no Bookmarks