*Princess*of*Hearts*
Researcher U194194
**Princess*OF*Hearts**
HELLO . I'm Princess of hearts,Welcome to my space.

My Dear Friends Airscotia Boxing Baboon Bunnyfrog Dragon Lord Solcuerda! jarve.me.uk johnathan..ace... JimCracker WhiteKnight Owlatron ace Intern.Ace Angel4u Jerricho_cross Dazzard Collective_phil Moorland-Dragon icequeen Lucas 1972 Simatra Stephen aka peeb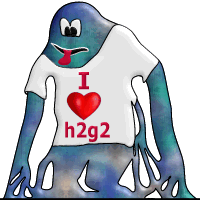 My treasureSPICE UP YOUR PAGEML GUIDE CLINICPHOTO'SMORE PICTURESSMILEY'SAll about meMy centerh2g2_FriendsCapricorn: My Home Town LiverpoolPCOS
Princess of Hearts
Messages left for this Researcher

Posted
Conversation Title

Latest Post

Latest Reply

No Posting

No Posting

No Posting
Title

Status

Created

This user has no Entry subscriptions
Researcher Details
Name: *Princess*of*Hearts*

Most Recent Approved Entries
This user has not written any Approved Entries.
Disclaimer
h2g2 is created by h2g2's users, who are members of the public. The views expressed are theirs and unless specifically stated are not those of Not Panicking Ltd. If you consider any Entry to be in breach of the site's House Rules, please register a complaint. For any other comments, please visit the Feedback page.
This user has no Bookmarks