cl zoomer- WITH FOCUS
Keeper of All Things Skookumchuck
Member since: Saturday, 24th August, 2002
Lives in North Vancouver, British Columbia, Canada
"Loneliness is the poverty of self; solitude is the richness of self." May Sarton
"Fate steps in and sees you through." Jiminy Cricket
"No matter what you've lost, be it a home, a love, a friend. Like the Mary Ellen Carter, rise again." Stan Rogers
ME (mostly)
I'm a retired but still occasionally active freelance camera operator, specialising in camera jib and camera pedestal work with a bit of hand held on the side, semi-retired as it were after 39 years of nearly full time work. Currently I am thoroughly enjoying it, with my first paid gig just two days after my official retirement date and many more coming up.
I collect post WWII 35 mm cameras, prewar Kodak and knockoffs. This includes copies of Kodak like the Baldur and Kodak copies of other things like their ill-fated *instant* camera. Also some vintage sci-fi books and comics. I used to collect miniature books, but I got a little obsessive about it so I gave most away. Go figure.
Socially I am presently a bit of a loner, but I don't really mind that. My three daughters (don't call me Steven Douglas), grand daughter and some good friends are most of the company I currently enjoy and even those in small doses.
I seek no steenken batches here, no record number of entries, no praise or damnation. Merely entertainment, information, friends, some (mostly) intelligent conversations, lots of humour and to share what little I have to offer.
What I've worked at.
I've been a gas station jockey, been an appliance delivering "Swamper", warehouse stocker, pulp mill worker, logging "Chokerman" and a carpenter's assistant, all before I was 23 while going to uni and then technical college. Since then I've been a stage hand, an apprentice camera operator, a camera operator (known as a "Cameraman" in those unenlightened days), a videographer and finally a Director of Photography. With my trusty camera(s) I have visited three continents and numerous countries including working at four Olympics.
Version 1.1
RO Y++ N++ SP@ A+ P+ L++ M S V- E+ PR p a++ B++ TV+ r++ D T-- nh++ C+ m- t
----END H2G2 CODE BLOCK----

No, never exposing silver anymnore but realigning rust or bits (film =/= video tape, hard drives, SDHV or P2 cards)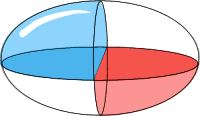 2 + 0 + 0 + [ ( 8 - 3 ) X 8 ] = 42
(Thank you, six7s!)

Looks more like me twenty years ago, add a beard, grey hairs, and a few laugh lines (although I would never dare to compare myself artistically to the creator of The Dialogues with Solzhenitsyn). Or look here.
THE RULES!! (Including spitting..)
The Canadian Researchers' Club
Astro-logica's Guide to the H2G2 Friends' Gallery
Messages left for this Researcher

Posted
Conversation Title

Latest Post

Latest Reply

No Posting

No Posting

No Posting

No Posting

No Posting
Title

Status

Created

This user has no Entry subscriptions
Researcher Details
Name: clzoomer- mostly retired.

Most Recent Approved Entries
Disclaimer
h2g2 is created by h2g2's users, who are members of the public. The views expressed are theirs and unless specifically stated are not those of Not Panicking Ltd. If you consider any Entry to be in breach of the site's House Rules, please register a complaint. For any other comments, please visit the Feedback page.
This user has no Bookmarks