Hi I'm janexxx - Welcome .....
... and feel free to contact me if you see anything interesting...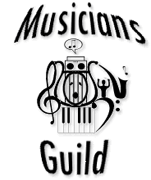 Arrived here on 25 July 2006 with the intention of writing an entry for Maxim Vengerov. It is my first entry to appear in the edited guide on 9th October 2006. Hurrah!!
My second entry on Alopecia has now been included in the edited guide too.
My third entry on Violin bows has been picked for the guide and is with the sub-editors.
Now working on a further Flea Market rescue Yo-Yo Ma Ohhh this one has been picked too!!
Another entry on Stradivari is being created.
I am a University Academic and work for University of Derby and the Open University, tutoring in Business, Management and HR, but my main interest is music (which I came to relatively late in life) and I am working on an MA in Music with the OU.
I play the violin, currently to intermediate standard... but I keep practising.
Useful (for me) h2g2 links
GuideML-Clinic
Useful Links page
Music Links page
Kea's personal space with links
My ideas for more entries
See if I can rescue anything else from the flea market
Slava
Kreutzer
Stradivari (and his instruments)
I understand that it is tradition to do something like this:
((5*0)+5)2+5+4+8 = 42
Messages left for this Researcher

Posted
Conversation Title

Latest Post

Latest Reply

No Posting

No Posting
Title

Status

Created

This user has no Entry subscriptions
Most Recent Approved Entries
Disclaimer
h2g2 is created by h2g2's users, who are members of the public. The views expressed are theirs and unless specifically stated are not those of Not Panicking Ltd. If you consider any Entry to be in breach of the site's House Rules, please register a complaint. For any other comments, please visit the Feedback page.
This user has no Bookmarks