Tips for a Visitor to Tangiers, Morocco
Created | Updated Jul 9, 2008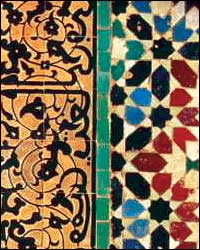 Until 1956, when Morocco gained its independence from successive changing foreign administrations, most notably France and Spain, Tangiers, or Tanger, was considered to be one of the most stylish resorts of the Mediterranean (though it is also bordered to the West by the Atlantic). The city was frequented and later adopted by affluent Europeans and Americans searching for trade opportunities, excitement, or that 'special something' other resorts couldn't offer. It has been said that almost anything is available in Tangiers - if you have the money.
Until its independence, Tangiers was classified as a free port with loose taxation and a 'sympathetic' system of law and order, though also frequently brutal, depending on which side of the fence you stood. Many banks, businesses and financial institutions took residence in the city finding that many financial practices outlawed in their own countries were considered legal, or, at worst, tolerated.
Since Samuel Pepys, as a Secretary of the Admiralty in 1683, first visited, Tangiers has been adopted by many famous names searching for cheap thrills, a freedom and way of life they could not find elsewhere. Perhaps the most famous ex-pat resident of Tangiers is the writer Paul Bowles, and his wife Jane, who 'shared' the city on and off with other famous literati and artists such as Cecil Beaton, William Burroughs, Joe Orton, Jack Kerouac, Truman Capote, Allen Ginsberg, Tennessee Williams and Brion Gysin et al.
This was during Tangiers 'peak' in the 1950s when the city was home to some 60,000 ex-pats, almost half the city's population. Most of these ex-pats were British or American though these days the foreign community runs more into the hundreds, the majority of which are now French or Spanish, in a total city population of over 300,000.
These now famous figures were drawn mostly by the 'loose' morality, by Western standards at the time, of the city and its inhabitants. Many brothels, both gay and straight, existed and were frequented by the Western clientele, where paid-for sex was cheap and drugs were, at that time, in abundance. Most of the ex-pat life though, revolved around the various bars and cafés where the Western community mainly kept to themselves. The infamous 'Parade' and 'Dean's Bar' soon became as notorious as their clientele during this time with wild parties and tales of debauched revelry surrounding them.
Since the country's independence, however, the ex-pat community mostly fled Tangiers for Spain, France and Switzerland after a period known as 'The Great Scandal'. During this time arrests of ex-pats for sexual and narcotic-oriented crimes, resulted in most of the brothels and 'houses of ill repute' being closed down and the city being significantly 'cleaned up'. The authorities considered the European element disruptive and unwanted and, to all intents and purposes, was dragging the city down into a quagmire of vice and ill-repute.
The shadows of Tangier's not so distant past still linger about the city, but most of the old haunts of the ex-pats and the 'beats', the name Jack Kerouac and his peers were christened under, and their disciples are now in a state of decay. The Hotel Continental, one of the more distinguished hotels of the time, used by members of the British royal family, Winston Churchill and others, now can only be entered by the rear gate entrance and could do with a few coats of paint and a new sign. Used as a location in Bernardo Bertolucci's adaptation of Paul Bowles' The Sheltering Sky and in one of the Indiana Jones movies, it is obvious now that it was significantly 'spruced up' for these events. Where once the hotel patio overlooked a bustling port, the view is now over a container park with only a few freight and cruise liners moored in the harbour among the dilapidated boats and skiffs used by the locals.
Tangiers nowadays is more difficult for the Western traveller to get to with few package operators now offering it as a destination. In part this has been due to quite a few narcotics arrests over the last few years caused mainly by tourists thinking that the liberal world of Burroughs and Kerouac still exists there. To be short, it does not and that view is now as much a part of the distant history of the city as Samuel Pepys was.
The police, of which there are both civil and military, do not tolerate Westerners going there for cheap drugs and sex any more. In fact, there are many tales of predatory officers and their local 'agents' tricking Westerners into buying small amounts of 'kif' and immediately being led off to prison almost as soon as they step off the plane. Tangiers again, is trying to clean up its image as a resort and, after tolerating the habits of Western thrill-seekers for hundreds of years, now mainly concentrates on promoting itself as a resort for the Spanish and Moroccan tourism trade.
However, for the careful traveller with a little bit of street-smart and worldly wisdom, Tangiers can still be a place full of excitement and startling contrasts. For the first-time traveller however, it is probably not a wise starting point, as tales of muggings and drugs and sex hustling are sadly still true. Again though, it is mostly the Western tourists who provide the market for these more seedy aspects of the city.
The incredible mix of North African cultures are still present in the city, accompanied by their rich and diverse history. This diversity, as well as Tangiers again becoming an 'off the beaten track' holiday destination, still make the city worth visiting for the traveller who is looking for somewhere a 'little bit different'.
Tangiers Today
Language
Apart from Arabic, of which there are various common dialects, French is the most widely spoken language. Spanish is also understood, and most locals will also know some English, even if it is only basic.
Getting to Tangiers
Of course the first challenge facing any visitor is to get to Tangiers in the first place.
By Air - Tangiers can be reached from Britain by flights scheduled from London Heathrow or Gatwick Airports run by Royal Air Maroc, the only airline offering a daily service. Details can be found on the Royal Air Maroc website or by contacting BAA at Heathrow.

By Sea - Tangiers can also be reached by ferry from Gibraltar. Make sure you arrive early and get your passport stamped and departure card collected before you leave the ferry as there will be large queues to wait in if you don't. Not all ferry announcements are made in English so also make sure you know what's what and have your phrase book ready just in case. The ferry does not run every day so should you check timetables and do not rely on other travellers' tips as the service can be erratic depending on the time of year. So far, unfortunately, there are no addresses on the web where you can book the ferry except through package deals - contact the tourist office in Gibraltar.
Places To Stay
Here are just a few places a visitor might want to stay if visiting, of course there are many more.
The Hotel Continental, Rue Dar El Baroud, Medina (Old Town)
Though now in need of a spruce-up, the Hotel Continental, established in 1888, was once the most fashionable hotel in Victorian Tangiers. It was much favoured by wealthy European travellers - one of the first guests was Queen Victoria's son Alfred. If you like the old world colonial feel of Tangiers' past, then this is the place to stay within the old city walls, as it provides a safe haven for the wary visitor. There are, however, plenty of other smaller, clean, safe hotels to accommodate you once you are used to the hustle of the old town, also known as 'the Medina'.
If it's your first visit, get a taxi from the port gates through the Medina to the hotel until you get your bearings and are used to the disorienting, narrow, twisty streets and lanes of this area. In fact, since the streets are only a few inches wider than your taxi (all taxis are big, old Mercedes), it can be quite exhilarating as the driver tears up them blasting his horn through the crowds of locals, street-sellers and tourists.
If you can, try and book one of the rooms over-looking the port so that, as well as the view, you can get a nice cooling breeze blowing into your room in the stifling hot afternoons. In fact, rooms 108 or 208 are known to be particularly nice with their own balconies and fine decor.
The rooms and facilities are basic compared to Western hotels, and you will have to get used to the odour of Moroccan lavatory plumbing, but for the price1 they can't be beaten, and are clean and serviced every day. The meals are not the best, however, and are only really provided for those on package deals - try going to one of the local restaurants instead.
Apart from chilling out on the spacious, palm tree-lined veranda which overlooks the port, you can also sneak up the back stairs and onto the roof where the panoramic view of the Medina is fantastic and you can really get a feel for the place. A walk to the rear of the roof lets you peer down into the shadowy labyrinth of streets that make up the old town.
Inside the hotel there are many half-secret Islamic mosaic-decorated day-rooms, lounging areas and a courtyard with a fountain. Here it's good to escape from the worst heat of the day, sit and read or write and enjoy a refreshing mint tea. If you've got some duty-free then this is also the place to savour it as Morocco is mainly an Islamic country and alcohol is mostly unavailable in the Medina, though it is tolerated by the friendly hotel staff within reason. It is, however, sold in the Ville Nouvelle in bars and restaurants.
The staff will also change travellers checks for you and there is an adjoining 'bazaar' run by a local character 'Jimmy' who is very much like a Moroccan Del Trotter2. In Jimmy's shop you can get a good introduction to the haggling process, though it is mostly tourist-oriented and a little expensive if you're not good at bargaining. Just down from the hotel is his son's perfume shop where you can also buy cut-price scents and aftershave with some famous brand names available.
The Hotel Rif, 152 Avenue Des Far, Beachfront, New Town
The Hotel Rif is the best of the modern, new town hotels. It is long established and is more luxurious than any of the Medina hotels but, like most of the modern hotels, it lacks any real Moroccan feel.
It's not quite as busy as the other beachfront hotels, and does feel quite relaxed, even allowing tourists from other accommodation in to laze by the pool, so long as you buy a drink or two and dress reasonably smartly. The pool itself is quite small, but pleasant with a waterfall splashing into it which is a godsend on especially hot days. There is also a table tennis table in the small gardens should you get bored, though this is not very likely.
The rooms at the Rif are, of course, quite a bit more expensive than the Medina hotels, from £50 - £90 a night for the average room. This, of course depends on room size and whether you are with a charter or if you are paying by the night.
The Rif is another hotel once favoured by Churchill on his visits to Tangiers. Liz Taylor, Malcolm Forbes and Robert Maxwell are also said to have been guests in the past. Although the food is good, it is rather over-priced and again try instead eating at one of the excellent restaurants and cafés to be found throughout both the old and new towns.
The Solazur, 152 Av Des Far, Beachfront, New Town
The Solazur is to be found at the far end of the Av Des Far. It is one of the most modern of the hotels in Tangiers and has a large pool and patioed garden. It was famously requisitioned by Malcolm Forbes for his famous 70th birthday bash, though probably only because it is one of the biggest hotels in Tangiers.
Although it caters more readily for families and tourists rather than travellers, and the restaurant is more reasonably priced, it has very little character and the guests there are said to rarely leave the hotel except to go shopping.
If you are the type of person who is likely to prefer this type of hotel, your money would probably be better off spent going to a resort on the northern Mediterranean coast of Spain or Southern France. It has very little character or Moroccan feel, but if you do like to spend all your time by the pool then that would make little difference.
The Hotel El Minzah, 85 Rue El Houria, Centralle Ville Nouvelle
This is arguably Tangiers finest hotel and restaurant. At this beautiful hotel, just walking around the gardens and having a few drinks at the (expensive) bar is sheer pleasure.
The restaurants and bars are not open all day though, so it is worth going at mid-day to book a table or room and coming back at night for a dose of luxury. The interior decor of mosaics, arches and columns are all festooned with flowers, hanging plants and ferns. Most nights there is also a Moroccan band playing subtle traditional tunes which contributes to the air of what it must have been like to stay in Tangiers in its wealthy heyday.
Places to Eat
L' Marsa, Avenue D'Espagne, Beachfront
If you are looking for standard, good value international food, you can't beat L'Marsa. Although you can buy passable traditional Moroccan food, their pizzas, kebabs and steaks are excellent, as are their salads. The service is unhurried and you can watch the local kids and teenagers larking about on the seafront and upstairs on the open café roof. Although it is busy with local youngsters, the waiters make sure you're not bothered and provide excellent service for little money. A great place for people-watching, lunch and late evening meals, though they do not serve alcohol.
Miramar, Avenue D'Espagne, Beachfront
A couple of doors along from L'Marsa, the Miramar offers very similar fare. Salads are very good as are their steaks. The only criticism would be the alarming amount of cats exiting the kitchen at times - none looked particularly worried though - better a cat hair in your salad than a mouse!
Hammadi's, 2 Rue d'Italie, Medina
Hammadi's is one of the most entertaining restaurant venues in Tangiers. The food is excellent - try the traditional lamb tajine which is delicious. The service is wonderfully friendly and a band of smiling Andalucian musicians entertains you before parading around the tables for tips, their only pay, at the end of the evening, though you do get given a nice photo of them if you tip well. Excellent and no need to book.
Raihani's, 10 Rue Ahmed Chaouki, Ville Nouvelle
Another excellent restaurant, also favoured by the Tanjereens. Raihani's serves traditional Moroccan food as well as French cuisine. Their fish is excellent as is their harira and pastilla. If you can, get a table out back in their small garden for a pleasant evening.
Vegetarians Beware
As in many developing countries, vegetarianism is not understood. Most people will think that if you do not eat meat then it is because you can't afford it. If you order what appears to be a vegetarian dish, it probably means that it just doesn't have red meat in it but may have chicken or may be cooked in animal fat. To be honest, unless you want to eat fruit and veg from street stalls it's probably not worth the effort unless you are religiously obliged to forego meat. In fact, it is probably more dangerous healthwise to eat salads, fruit or veg from stalls and cafés as they will probably not be well washed and you may end up with a stomach upset.
You have been warned!
Traditional and common foods in Tangier consist of:
Tajines - A stew, cooked in an earthenware pot usually with a thick sauce and prunes or other fruit and veg - delicious.

Pastilla - Pigeon, rice and chopped egg in a sweet, filo pastry, like a sweet and savoury pie. It sounds horrible but is in fact absolutely delicious and very filling.

Brouchettes - Kebabs of various descriptions with steak or swordfish or any manner of other ingredients - the most common street food.

Harira - A thick, spicy, chick-pea soup, excellent for lunch if you're doing a lot of walking, it's very filling.

Couscous - In most restaurants this has to be ordered in advance as it is considered a special meal in Morocco and takes a little while to prepare properly. It was however, always rather disappointing and tends to be cooked with a lot more oil than in European kitchens making it rather greasy. If you do want to try it, go to one of the better restaurants like at the Hotel el Minzah or Hammadi's where it will be cooked properly and topped with chicken, mutton and roast vegetables.
What to Do in Tangiers
Once you've gone to all the trouble of getting there, finding somewhere to stay and something to eat, there's still some time left over for activities such as...
Shopping in the Souks
Most visitors to Morocco will tell you that shopping in the bazaars and souks is one of the most entertaining things to do of an afternoon. Hundreds of 'hole in the wall' shops and stalls as well as many 'proper' shops exist to take money off unwary tourists, but the more canny visitor will not be fazed by the constant offers of mint tea and cut-price goods.
Many tourist-trap shops do exist selling low quality goods, but, if you're confident enough, get off the beaten track where a wealth of fine crafts exist to tempt you. In particular there are wonderful carved cedarwood pots, boxes and other items that beg the browser to part with the last of their money.
Pottery - On the whole, the pottery is rather crude, but the colourful designs make an attractive present for the folks and friends back home. You can buy ashtrays, bowls, cups, pots and so on, but if you are using them for liquids, check that they are sealed and non-porous as many are only meant to be used for dry goods.

Leather - Goods vary drastically in quality and style but if you are hunting around for something particular you will usually find it at a good price. Make sure you give the leather a good sniff first though as some of the cheaper more traditional items are cured in goats' urine. This traditionally, along with brains, is one of the ingredients of the tanning process, so do take care, especially if the gift is for a loved one. In particular, leather belts, bags and wallets are good purchases as they are simple to make and difficult to get wrong - do check the quality of the leather though.

Although a visit to a tannery may be interesting, you will never, ever smell anything quite so horrible again in your life.

Jewellery - Jewellery in Morocco is an acquired taste. Although many wonderful designs exist, about the only ones you could get away with wearing in the West are the more simple Berber designs. Once again these are made of varying qualities of silver and the differences in price exemplify this. Compared to European jewellers' prices they are reasonably cheap, however. The more simple rings and necklaces are quite beautiful, though are not so easily obtainable as the extravagant designs you will find in specialist jewellers and markets. These are mainly found in the small Jewish quarter of the Medina and would not really compliment Western fashions, though hanging on the wall they can be quite impressive.

Rugs and Blankets - These are the bane of Western tourists in Morocco. If you get out of Tangiers without buying even a small prayer blanket you are a very lucky person. You are even luckier if you purchase it for a fair price. Shop-keepers will jump at you from their doorways offering mint tea, telling you how much they love London/New York/Glasgow and how their mother is ill and they need to buy her a new arm. If it's your first visit to the Medina and you don't want a rug do not even look! This can't be stressed enough, because once you are in their shop, you had better buy something or they will get very offended at you for 'wasting their precious time' and things can get rather uncomfortable as a result.

You cannot just browse for a rug in Tangiers and if you buy one you will be very lucky to have walked out the shop with something that isn't worth a tenth of what you paid for it. That is not to say that these rugs and carpets aren't beautiful, but again they do vary in quality. Unless you are an expert, it is likely the trader will try and start you on some magnificent work of art and then sell you an over-priced, badly woven, mass-produced item. If you're loaded, go for it, but you'd probably be better off buying one at home from a good Moroccan importer.
The shops, souks and stalls of Tangiers are too numerous to list or recommend - it is merely a process of exploration and experimentation, but once you get the hang of haggling and as you build confidence, it is a great way to spend an afternoon.
Another very important warning though; many goods sold have parts made from tortoise shell, ivory, coral and snakeskin, which are all illegal to take through customs, and the fines can be huge. If in doubt, don't buy it and don't listen to shopkeepers who tell you it's okay - the rubbish bins at the airport are full of banned material-produced artefacts that panicking tourists have dumped at the last moment upon seeing the warning signs at customs.
Nightlife
Tangiers is not the city of seedy bars and debauched nightlife it once was and it certainly does not have the kind of nightlife that the resorts of Spain, France or Greece have, though that could be considered to be a good thing. There are a few pubs like Dean's Bar and the Tanger Inn, but they are rather disappointing and depressing places. You are much more likely to have an entertaining night in one of the restaurants, cafés or hotel bars, many of which put on traditional entertainment at night. Do pick one of the older hotels or more traditional restaurants though, as the newer establishments tend to be a little kitsch in their performances catering only for tourists. Try to find one that the locals choose to go to.
Cafés
Cafés are really the focal point of social life in Tangiers. People drink sweet mint tea, take a rest, eat, sit and gossip, smoke or do business in them all day and most of the night. The best cafés for relaxing and people-watching are centred around the tiny Petite Socco, where the 'beats' spent much of their time in the '50s and '60s, the Grand Socco, where some of the cafés stay open til 3 or 4am, and the beachfront, where they also open late. However, these places can also attract hustlers so be careful and at least try to appear at home and confident if you are there for any length of time as the hustlers do prey on weak-looking and obvious tourists. A firm, but polite 'non!' will usually dispense of any potential trouble, but you will find that if hassled, many Moroccans will assist you if things get nervous - you are after all their livelihood and that is well worth remembering. You can also get your shoes shined (they'll even attempt to polish your trainers if you let them). Remember though - be polite and only tip conservatively or you'll be plagued by others attracted by your comparative wealth.
The Beach
During the day, lazing on the beach or in one of the beach bars like Emma's BBC Bar, is highly recommended. Though people don't really sunbathe, you can sit and watch the games of fast-paced football the local kids play or the incredible gymnastics the beach athletes perform, sometimes for tips, but mostly for fun. They really have to be seen to be believed! If you fancy a game of soccer, the local kids and teenagers are more than willing, though playing in your bare feet can be a little rough at times.
As with other areas though, be careful of hustlers on the beach. Luckily they mostly only come out after dark, though now that the beach is lit and patrolled by the police this is not as much of a problem.
The water and beach are kept fairly clean and there are pontoons floating offshore where many of the locals sun themselves in the afternoon. Unless you are very confident however (with the locals and your swimming) don't paddle out to them on your own.
In keeping with Moroccan etiquette, it is essential that you do not change on the beach itself but must instead change in one of the cabins belonging to the beach bars. Here you can also buy food and something to drink as well as hire showers and deck chairs. Emma's BBC Bar is by far one of the best and certainly the only establishment which is known for serving decent food. A great place to watch the Tangiers beach life.
Other Attractions
There are various cinemas in Tangiers but most only show dubbed (in Arabic) Kung-fu and Bollywood films - don't expect the latest Hollywood releases, and don't expect them to be quiet, relaxed places either. They are cheap though and are good for a laugh, even if you haven't a clue what is going on.
The Caves of Hercules, though having nothing to do with the mythical figure, are worth a visit. You will need to hire a grand taxi or travel by mini-bus as the caves are some 18km outside the city. Both are available at the port gates. The beaches are nice and fairly deserted though the currents just offshore can be very strong and rather dangerous to weak swimmers. Stick to sunbathing if you're not sure. In fact some Western bands have been know to put on concerts in the caves from time to time.
Camel and horse rides can also be arranged at the beaches around the Caves of Hercules area, though make sure your transport can pick you up again before nightfall (pay for your taxi when you get picked up again).
Tangiers - Summing it All Up
Tangiers nowadays is not, as mentioned earlier, the city it used to be. If you're after vice you will either be disappointed or in danger of ending up staying there at the prison's convenience (which is still supposed to be no better than the prison depicted in the movie Midnight Express). If you are though, after a resort with a little edge and which is completely divorced from other Mediterranean destinations, if you have a little imagination and a 'feel' for what the past was like, if you are able to soak up the atmosphere and character of a city instead of lying on a beach all day, then you can find fewer interesting places within easy reach of Europe and it's certainly a place you can visit on a budget. Go with a head full of common sense and you can't go wrong.
1Around £10-£30 a night depending on how you book and what type of room.
2Del Trotter is the roguish, much-loved British TV character played by the actor David Jason in the smash-hit TV series Only Fools And Horses.