Basil Brush AKA Ivan Owen
Created | Updated Jul 11, 2011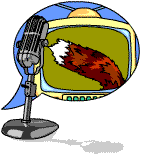 Ivan Owen died on 18 October, 2000, aged 73, after a battle with cancer. Most people would never have recognised the name and certainly not the face. His voice however would be recognised instantly by generations in the UK and worldwide. He was Basil Brush, the country fox, the one with the corny jokes, the outrageous laugh and the final 'Boom, Boom!' catchphrase. He will be missed.
Before Basil, Ivan was the voice of Yoo-Hoo in the 1950s' mostly forgotten series Billy Bean and his Funny Machine. However, success was shortly to come when, in 1963, Basil Brush, created by Peter Firmin, made his first appearance on The Three Scampies as the sidekick to another puppet, Spike McPikebut, but it was obvious where the talent lay. By 1967 he was appearing on The Nixon Line which was a showcase programme for the magician David Nixon. In this show his assistant was 'Mr Rodney', otherwise known as Rodney Bewes who later was to join James Bolan as one of the Likely Lads. He was a big success and by 1968 he had his own show, going out early on Saturday evenings, and it rapidly became a British tradition.
Through the 1970s he appeared in numerous TV shows as well as appearing in pantomime, at royal performances and the London Palladium. During this period he also released two LPs.
His shows comprised a series of sketches, a pop group would make an appearance, and it would end with a story (with Basil constantly interrupting) and a song, all accompanied with horribly corny jokes. The worse the joke the longer Basil's laugh seemed; frequently it appeared that sections were unscripted, judging by the pained looks on the faces on his sidekicks and their failed attempts to control him. The straight men were crucial to Basil's success. Over the course of the show he had five main assistants (not counting the original Rodney Bewes).
The first was Derek Fowlds (1969 - 1973), who, at the time of writing, currently appears in the ITV show Heartbeat, but is probably best known for his role in the seminal 1980s sitcom Yes Minister where he played the confused civil servant Bernard Wooley. He was followed by Roy North (1973 - 1977), who is still acting and doing voice overs, and then Howard Williams (1977 - 1979), who now has his own film production company. Finally, Billy Boyle (1979 - 1980), who has starred in West End musicals, as well as appearing as Danny Taurus on British TV soap opera, EastEnders, became the last sidekick.
As with Blue Peter presenters and Doctor Who, every age range has a favourite Basil's assistant.
Basil's humour was infectious; he could make the simplest task such as eating his favourite jelly babies or toffees into such a complex routine he frequently left the current Mr in hysterics, as well as the audience. Guests faired no better, depending on the control his assistant had, and some seemed to have more than others. His guests were lucky to escape with only minor insults. This sense of anarchy was well in advance of the The Muppets and Spitting Image, shows which both must owe a debt to Basil.
The show was cancelled in 1981, allegedly after a argument with the BBC over time slots. Ivan wanted to make the show more adult orientated, shown at a later time slot. He, along with Basil, was later to co-host Crackerjack with Stu Francis, however his peak had passed. He made occasional TV shows, once appearing on South West TV local news, which was running a series on famous people who had retired to the South West. He took the presenter on a river trip.
Interest in Owen and Basil has recently been revived, with Owen getting a lifetime achievement award from the mainly mens' magazine, Loaded. The TV rights to the shows have been sold to the media company Entertainment Rights, who plan to make a sit-com1 featuring Basil. Of course, he will not be the Basil we knew and loved. He died along with Ivan on 18 October, 2000. But if a whole new generation can grow up with the magic of Basil who is complaining?