The World's Best Beaches
Created | Updated Dec 20, 2012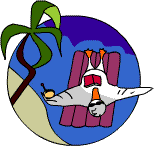 Ahhh, wonderful beaches. Lying in the sun, sipping a cocktail under a pure blue sky, while all around the surf gently breaks and the world slips into another time zone. Don't you just love 'em?
But which to choose? There are so many of them that we've decided to compile this list of the world's best beaches... but it's not complete (there's not one Icelandic beach in there, for a start, and nobody has suggested any alternatives for the Swiss) so if you've got anything to add, why not start a conversation below?
Australia: Esperance beaches, Western Australia
Esperance is on the south coast of Western Australia, a good eight-hour drive from Perth (the state capital), but the drive is worth it. There are so many spectacular beaches in the area that you would be hard pressed to visit them all. Close to town, there's Twilight Cove, and a host of other beaches along the Ocean Drive, while further out of town in Cape Le Grand National Park, Lucky Bay and Thistle Cove will take your breath away.
The sand is startlingly white, so fine it squeaks under foot. The water is a deep turquoise colour, graduating to a sparkling sapphire colour further out. There are lots of islands in the bays and huge granite rocky outcrops standing sentry at the ends of the smaller coves. At Cape Le Grand beach you can drive a four-wheel drive for about 40kms along the white sand back to Esperance town, or take the road out to Rossiter Bay where, in every likelihood, you can have the entire 15kms of beach to yourself (even in the middle of summer).
The only catch (and there would have to be one, wouldn't there?) is that the weather can be a bit unpredictable, with very fresh winds whipping along the coast, which can drop the temperature by up to 10 or 15 degrees Celsius. The upside of this is that it's a haven for windsurfers.
Australia: Sandy Bay, Cape Range, Western Australia
Cape Range National Park is tucked away at the top-left corner of Australia. This is a very long way from anywhere, and that's one of its main attractions. The pure white sands of Sandy Bay stretch out in a perfect arc, the clear blue water lapping the beach while breakers crash against the Ningaloo Reef only 100m off the shore.
There's dune camping, a fantastically large sky, great snorkelling, no people and no facilities. Heaven indeed.
Canada: Wreck Beach, Vancouver, British Columbia
Near the mouth of the Fraser River, down a steep winding path from the University of British Columbia, there is one of the few 'clothing optional' beaches in North America. It is unremarkable, apart from the nudity option, but because of the nudity it is listed here.
This beach is a great place to go if you are an artist on a budget as many of the city's dancers, both male and female, frequent the beach to maintain their allover tan. However, less 'perfect' bodies frequent the beach as well.
There are vendors selling anything from ale and veggie burgers to piña coladas. The mild climate makes Wreck Beach a popular spot for all but the most dreary winter months.
France (south): Contis plage
Not a big beach, but a great bodyboard surfing beach. Good sand, clean sea and beautiful French women. Paradise on earth.
Ireland: Barleycove, West Cork
Well... we in Ireland have a coastline, so we have beaches, but all the nice ones that I've ever found, are in the west and south-west of the country.
A particular favourite is Barleycove in West Cork (down at the bottom-left of the country as you look at it). It's a lovely beach, big for Ireland, with lots and lots of dunes and weird rivery things that flow through the sand and divide up the beach nicely.
However, the weather can ruin it. Or if the weather is good, the traffic to the beach stops you getting there and ruins it.
Brittas in Wicklow is another popular one, but it's not as nice.
Malaysia: Pantai Kok, Lankawi Island
Pantai Kok is a beach on Lankawi Island, Malaysia. It has long, curving, white sand, a friendly beach bar (note the use of the singular here), coral reef in the bay, and frequent but short thunderstorms which help to clear the air before it gets sticky.
I spent a week there on my own but never longed for company. A quiet idyllic place for contemplation.
Malta: San Blas Beach, Gozo
Of the several beaches that can be found on the island, this is perhaps the most remote as well as the prettiest and most tranquil.
After having driven to the end of a steep single-track road it is then necessary to descend an even steeper path before finally reaching this beautiful little spot. The reward is well worth the effort. The beach probably extends 80 or 90 metres from end to end and the golden sand is only 15 to 20 metres at it widest point. So we are talking small as well as beautiful.
I recommend arriving as early as possible to sample the delights of being the first of only a handful of daily visitors to set foot on the wave-washed shoreline of this beach. There are no bars or cafes to ruin to the illusion and coming ashore after a swim in the warm shallow waters of the Mediterranean you could be forgiven for thinking that you were setting foot on a deserted island paradise. If you like your beach to be peaceful I can think of no better place to spend a relaxing day soaking up the Sun.
Mexico: North beach, Isla Mujeres, Yucatan
Tucked away on the north-east corner of the Yucatan Peninsula in Mexico is the town of Cancun, a popular holiday destination for North Americans looking for a little sun and a good exchange rate on the dollar. In the opinion of this Researcher, Cancun is not recommended, being a noisy, money-grubbing beach town expressly built for tourists and possessing little of the charm that characterises the rest of the country.
However, just off the coast from Cancun, twinkling in the sunny Canal de Yucatan, lies Isla Mujeres, a sleepy little island consisting of one very small town, several minor tourist attractions (all easily avoided), and a very beautiful beach. Located at the north end of the town, itself located at the north end of the island, this beach is referred to with a pleasant straightforwardness as the 'North beach'. The sand there is clean and stunningly white, the water is a magnificent sweep of brilliant azure blue, and often it's quiet and not at all overcrowded.
Though I didn't see too many children, younger folk would probably have a good time, since the depth of the water drops at a very gentle rate, and is still fairly shallow (and still as transparent as glass) at fifty feet from the edge. As I discovered upon arrival, this is an optionally-topless beach, meaning women can do what they like and no-one cares; everyone was concentrating too hard at relaxing to pay much attention. The general mood of dreamy slumber was only infrequently broken by the sandy footfalls of a local boy selling soft drinks.

My only cause for complaint might have been the strange shortage of sun block lotion, along with the high prices when you did find it, though the situation may have improved since I was a visitor.
Myanmar (formerly Burma): Sandoway beach
Sandoway beach on the East coast of Myanma (formerly Burma) has got to be one of the most perfect beaches in the world. The only sign of development is the row of wooden beach huts that line the paths along the length of the beach, and the small hotel, built in the same style as the beach huts to the southern end. The sand is pure white and as fine as talc. The sea is not blue or green but clear as glass, allowing the visitor an unbelievable view of the tropical corals below, even from the water's edge.
A huge, hollow rock sits in the middle of the beach, maybe five storeys high, and is covered with hanging plants and trees. Inside the rock the waves still break on the sand although there is no obvious opening to the sea. Looking away from the beach one can see the small pagodas that litter the hillsides, separated by palm trees and thick bush.
This has to be one of the best beaches in the world, but do it a favour, and keep well clear.
New Zealand: 90-mile beach
In the Far North, of the North Island of New Zealand, there is a beach called 90-mile beach. This quite wide sandy beach can be driven along from end to end. It is a popular place for swimming, surfing, fishing and boating.
Numerous small settlements are dotted along the way providing places to stay, have a meal, or have a drink. Being on the west coast it is exposed to the prevailing weather and the seas can be extremely spectacular in the winter months. Interestingly, in light of its name, the beach is 'only' about 90 kilometres long (about 54 miles).
Oman: Muscat beaches
Omani beaches are wonderful, mainly because Oman has almost no tourist industry (yet) and because there are so many of them! Oman has over 1000 miles of coastline stretching from the straits of Hormuz to the Yemeni border at the southern end. It's almost all beaches and almost all incredible, and the coastline also has some of the best coral reefs west of the Great Barrier Reef.
North of Muscat the beaches are long wide and flat, your perfect bathers' paradise; these are the most visited beaches in Oman, and where most of the hotels are situated. To the south of Muscat the Omani mountains fall into the see, so there are a thousand beaches between every ridge. Some of these beaches can be accessed by road, some with a bit of a hike, but many can only be accessed form the sea, and provide incredible solitude and untouched beauty. The waters of Oman are warm, clear and turquoise, with incredible reefs and abundant sea life.
These secluded bays are also superb for beach parties!
Spain: Magdalena beach, Santander
Admittedly I was there five years ago, but when I was there it was really great. It's got a bar on a balcony overlooking the sandy beach where you can drink alcohol in extreme quantities and eat chocolate con churros until you burst. The water is lovely and warm and although it is quite busy you can usually find yourself a good spot.

It's in Santander in northern Spain. This beach is one of the best ever and everyone should have to go there as part of the National Curriculum (it's better than Science any day).
Thailand: Chaweng Beach, Koh Samui
Chaweng Beach on Koh Samui's east coast used to get my vote (until I went to the Maldives). When I went there a few years ago the southern end was still remarkably quiet - the further north up the beach you went the more hotels and hawkers you found. With the bars, shops and restaurants just a hundred metres or so inland, Chaweng was a great place to spend a month. I've heard that it's become more and more developed now though, but I'm still going to go back.
United Arab Emirates: Al Mamza beach
Located in Dubai, UAE, this is one of the warmest collections of beaches I've visited. The sea is crystal clear, and there are whole shoals of fish, as close as several metres off the beach (more exotic types lie around the rocks). The water is warm (especially in summer), and is ideal for snorkelling.

There are five beaches in all on the Al Mamza park, but I recommend beach four. There are changing/toilet facilities on all of them, volley ball nets, and adequate parking. The sea is sheltered, and so is usually fairly safe from currents, although be warned, it gets very hot in the summer, up to and above a staggering 48 degrees Celsius on a hot day. Sunscreen is a must.
United Arab Emirates: Khorfakkan beach
Khorfakkan is on the eastern side of the UAE looking out over the Indian Ocean. It is a 50-mile stretch of virgin sand, almost untouched, with little tourist industry. There are superb coral reefs off the coast and the breakers coming in off the Indian Ocean are excellent for wind and body surfing. There is a good 4-5 star hotel at Khorfakkan so there is somewhere nice to stay.
As noted above, temperatures in the UAE get very high in the summer (too high to really enjoy being at the beach, unless well acclimatised) so it is best to go at Easter time or in late autumn.
UK: Christchurch/Mudeford to HighCliff, Near Bournemouth
If you really want to get away from everyone but the locals and the people who work nearby taking lunchtime walks, the stretch of beach from Christchurch/Mudeford to Friars Cliff to HighCliff is great and it carries on being nice for the next 20 or so miles of coast.
Just up the road is the entire New Forest. That is assuming you can get through the New Forest in the summer as many thousands of grockles (local derogatory term for 'tourist', 'fair game', or 'target practice') seem hell bent on clogging up the place with caravans. This sort of happens from April to September.
However, most tourists are heading for the Forest which is where they park their caravans and pitch their tents. Chances are they are so sick of driving by this point that they rarely travel the further four or five miles to the beach.
From most of this coast you can see the west part of the Isle of Wight and the Needles, and in the other direction Hengstbury Head (beyond which is Boscombe and Bournemouth). Don't ask the locals though, they'll probably say it's France just over the water because you're a grockle.
Of course there is the usual collection of windsurfers and fishermen swearing at each other. The beach itself is sandy, though there is quite a bit of coastal protection work in places. Beware the pitfalls (such as riptides) associated with these things and you ought to be OK.
Other entertainments include the beach chalets, one of which topped £40,000 recently (this is a wooden chalet, one room, no water, no electricity, but what a view).
Along the beach and nearby there are a few pubs, some cafés, convenient parking, and not such convenient bus routes. There are no amusement arcades, no funfairs, no multi-lane roads right up against the coast and no crowds (until you lot all decide to pay it a visit that is).
UK: Hayle beach, Cornwall
In Cornwall the best beach has to be the Hayle beach - three miles long and good surf, especially down by the Godrevy lighthouse. It also has the benefits of fewer tourists and fewer die-hard surf dudes than in St Ives.
In the north of Cornwall, Treyarnon and Porthcothan beaches are also recommended.
UK: Holme-next-Sea, North Norfolk
The North Norfolk coastline is the place to be for a nice quiet and relaxing beach. Holme-next-Sea is a great favourite. There's a smooth, flat sandy beach, rolling sand dunes and a gorgeous village pub with a huge beer garden in the village. Having to cross a golf course to get to the beach can be a bit worrisome though.
However, nearby you'll find a wildfowl reserve and a nudist beach: the place has something for everyone! A few miles down the road and you'll find Cromer with its pebble beach (you can find lots of fossils and amber and stuff there) and its crabs (very famous for its crabs is Cromer). A few miles in the other direction from Holme will bring you to Hunstanton (or Sunny Hunny as it's affectionately known) with its arcades. It's a very British seaside resort.
Be wary of the Norfolk coastline though. There is much shifting sand and under the water the sea floor is constantly shifting. It's not a place to swim in as the water (the North Sea) is freezing and the currents are strong. Still, the people are friendly and the local seafood is almost as good as that from the south-west coast of Britain.
UK: Calgary Bay, Isle of Mull
The best beach for camping and relaxation has to be Calgary Bay on the Isle of Mull. Camping is free, with facilities (just) and it's very close to lots of good pubs. The weather can be erratic though.
UK: Gullane Beach, east coast of Scotland
Life's a beach, and then you fry... well, maybe not in Scotland. But whenever Scotland does get the rays, hurry down to Gullane Beach, (east coast, about 30-45 minutes' drive from Edinburgh).
It's tucked away from the nearby golf courses and within walking distance of all the (brilliant) local pubs/hotels/inns etc. The beach itself has fantastic white sand, and loads of dunes to hide in or have sausage sizzles, a version of the good old barbecue.
In high season - mid-summer - the amusement arcade is fully open, and the ice cream vans do a load of business. Don't worry about the crowds - it's a big beach, with plenty of space for whatever size of towel you feel you need.
UK: Loch Brittle beach, Isle of Skye
Loch Brittle is at the Southern end of the Isle of Skye looking out across the Atlantic Ocean. With the menace of the Black Cuillin hills behind, contrasted against the sea glittering in the sunset, this sandy bay is one of the most beautiful beaches in the world. The feeling of tranquillity and serenity is wonderful.
Loch Brittle can only be reached by a single track road, so you have no problems with coach parties, Winnebagos and oversized caravans.
UK: Isle of Wight
The Isle of Wight has 67 miles of coastline, including chalk cliffs, sandstone cliffs, sandy shores, marshes, saltings and river estuaries, but it is for its sandy beaches that it is popular.
There are 23 recognised beaches on the Island, many of them are in quiet, out-of-the-way spots undisturbed by the tourists. To get to them, simply walk along the coastal path until you find somewhere you like. Alternatively, you could go to the more popular choices.
Sandown Bay is by far the jewel in the Isle of Wight beach crown. A stretch of pure sand reaching five miles from Yaverland, through Sandown and Lake to Shanklin, that in 2001 was one of only six beaches in the UK to win an award from the Tidy Britain Group. Along its shore there are quiet areas, and also areas popular for surfing, as well as the pier, boat trips, shops, cafes, parks, golf and the cliff lift at Shanklin.
Another activity-filled time can be found at Ryde, which has a six-mile-long beach with sands extending up to half a mile at low tide. It too has cafes, parks, canoe lake, bowling, ice-skating, golf and a funfair, and on the beach lies Appley Tower, an elegant Victorian folly.
There are other delightful, quieter beaches at Totland Bay, Colwell Bay and Compton Bay, all of which have won Good Beach Guide awards, as well as Seaview, Ventnor, Bembridge and Whitecliff Bay.
But no trip to the Island can be made without visiting Alum Bay and its multicoloured sand that has been a famous attraction since 1790. With the famous Needles in the background, a trip down to the bay on the chair-lift is an unforgettable experience.
USA: Juno beach, Florida
Although remarkably like every other beach along the east coast of Florida, Juno Beach is easily the nicest one. It's comfortably quiet on most days and busy on any weekends and holidays that happen to call for lots of drinking and having a generally good time. There's no boardwalk to trip over or hurt your toes on if you've been drinking and having a generally good time.
The ocean is close enough to the street that there's no room for volleyball players to come along and kick sand all over your towel when they back up for a serve. The rocky bits of the beach are isolated to sections, and the pier is long and grand and right in the centre of everything; it's also all right to fish from (but not to dive off because the pier is stuck in a rocky bit).
Juno is also one of very few Florida beaches that allow dogs, and the people who bring their dogs are always conscientious about whom their dogs are bothering. The water is clean and clear and beautiful all year round and it's a good beach — all in all the best ocean beach Florida has to offer.
USA: Mustang Island National Park, Texas
Off the Gulf Coast of Texas, easy to get to from the town of Corpus Christi, Mustang Island is actually on Northern Padre Island, a long finger of land that runs from Corpus to Mexico. Part wildlife preserve and part proper beach, it is only occasionally crowded, and has a fantastic combination of sandy beach, huge beautiful dunes, assorted wildlife, and inland marshes (great for kayaking).
It's not a good beach for surfing, really, but is a great one for getting a tan, bird-watching, camping out, boating, and getting away from other people if need be, since it pretty much runs halfway down the Texas coastline - which, if you haven't noticed, is extremely long.
USA: Naples, Florida
I can recommend Naples in Florida, near the Everglades and on the Gulf of Mexico. It's still great. Even in the winter when you can go down there and look at the snow on the sand dunes and the sea gulls being blown backwards by the westerly gales.
USA: Sand Key, Clearwater Beach, Florida
Sand Key is a somewhat promising name for a good beach, seeing as most of the better ones are made of sand. It is one of several keys off the west coast of Florida, and although it isn't the biggest beach (that accolade goes to the nearby Clearwater Beach, which is a couple of miles long), it certainly is the best.
Firstly, the sand is very sandy. Okay, so most beaches have a lot of sand, but they also have a lot of other rubbish as well that sticks in your feet. Not here. Somehow the shells park themselves near to the sea, and in little clusters that are easily avoided.
The beach itself is rarely crowded despite the fact that the key has about four million hotels on it. This must be due to the human condition of going to the most popular place (Clearwater Beach in this case) despite having the best of them right outside.
The Council has also added another great feature: barbecue huts. Stroll across the beach, over a little bit of grass and you'll find a half dozen wooden huts with four barbecues at the back of each one. And they all work.
And after eating all that food, although you shouldn't swim, you may be able to here: the sea is the clearest calmest water I have ever seen. Except in a thunderstorm.

And that is the sole problem with Sand Key. Seeing as it is quite exposed, at the first hint of a storm men in small buggies whisk along the beach and tell you to leave. Or they bury you (allegedly: I never stayed to check).
USA: Santa Cruz, California
The beaches in Santa Cruz, California are great. There's pretty good weather, good for surfing and boating. There is the boardwalk, a lighthouse, and some beautiful sunrises. The sea air is great for allergies, and you can find some great salt water taffy there.
USA: St. George Island, Apalachicola Florida
My favourite beach is on St. George Island, located in the Gulf of Mexico next to Apalachicola Florida. You can walk the six miles, or drive to the State Park and just stop along side the road and get your feet wet. There's fishing, swimming, dining, dancing, and a lot of fun.
The water is almost blue-green and is clear. Watching the tide or surfing is a great way to spend a lazy day. There are always new seashells to find and sometimes you can get to watch the dolphins playing. Once in a while they will come up to play with the people, which is great for the kids and loads of fun for the adults as well.
When you drive across the four miles of bridges and cross the bird sanctuary, just follow the road to the first public beach with its white sand (within walking distance to several watering holes). You can take the last road to the left and go to the State Park on the far left of the island, where you can feel free to walk to the edge of the world and almost get lost.
A General Beach Guide
Beaches should be almost deserted, with soft Latin or reggae music playing in the background, almost inaudible, from a shack. A shack is a beach bar where they serve drinks the way they should be - out of glass bottles, with a straw and a little umbrella.
The sand is not dirty or gravely, nor does it have cans or seaweed embedded in it, but it's not pristine white either. It's just a toasty golden brown somewhere in between.
A Parting Thought...
It's actually kind of dangerous to talk about beaches. Alex Garland wrote that book, The Beach all about an island paradise someone had found which had been taken over by the tourists and all their entourages. A group of people went there and were disillusioned, and found another one, and tried to hide it, and failed. Depressing stuff.
So please be vague, when you tell people about your favourite tanning spot. It's better to hear about an area, and explore it, and find a nice beach, and buy a drink, and take it all in by yourself, than to get a map, and find someone else's perfect beach, and find hundreds of people, crammed in on sun beds like sardines, and people selling stuff and so on.
Don't let the world turn into Ibiza. Or Butlins.